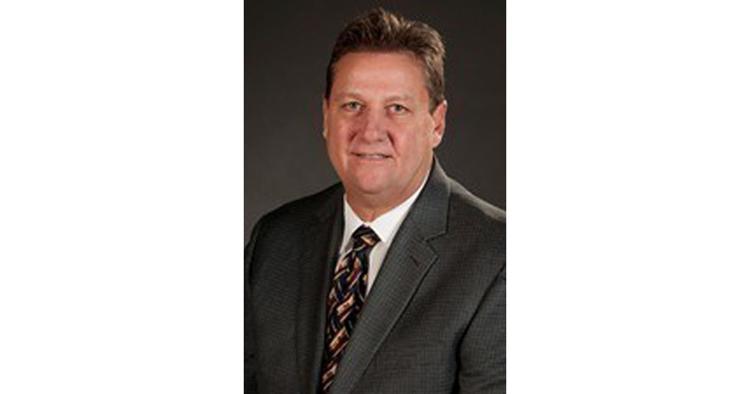 ST. LOUIS, Mo. — The itch to coach basketball never left Steve Tappmeyer.
The longtime Northwest Missouri State men's basketball coach is returning to the sidelines as an assistant coach at Maryville University in St. Louis.
The hiring of the hall of fame coach was announced by the Division II school last week, reuniting Tappmeyer with one of his former players – Jesse Shaw.
The new head coach of the Saints, Shaw played for Tappmeyer at Northwest and talked to his mentor about coaching again when he was going through the interview process. 
Shaw picked Tappmeyer and Western Illinois assistant coach Jestin Anderson to join his staff a month after getting hired for his first Division II coaching job.
"I had it the other way around, I had former players on my staff as graduate assistants or full-time assistants, but I never worked for someone who played for me," Tappmeyer said during a conversation on Memorial Day. "It will be unique for me. We have the same philosophy and same beliefs. I like to be on the practice floor a lot, but I don't like the grind of being the head coach. I kind of got burned out at one point and I have been out long enough to get back in and help Jesse get this thing going."
This will be the first college coaching job for Tappmeyer since a three-year stint as the head coach at Missouri-St. Louis from 2010-2013.
Tappmeyer is most well-known for his tenure as the head coach of Northwest, leading the program from 1989 to 2009. He resigned following the 2008-2009 campaign and moved to UMSL the next season. 
His tenure in Maryville led to unprecedented success on the hardwood, unseen at the college prior to his arrival. His 21 years at the helm is the longest anybody has coached the Bearcats and his 408 wins are the most in program history. The second closest is current men's coach Ben McCollum, who has 272 in his 10 years since replacing Tappmeyer – his former coach. 
Tappmeyer also leads McCollum in total games coached at 616, while McCollum is at 332 following the 2019-2020 season. 
Tappmeyer guided Northwest to the postseason 10 times and won seven total MIAA titles – three in the regular season and four in the postseason tournament. 
Under his guidance, the Bearcats reached the Elite Eight twice – 2002 and 2004. Both teams featured Shaw on the roster. Shaw played at Northwest from 2001-2005.
"It is awesome just to get back together to see him on a daily basis," Shaw said of hiring his former coach. "When you are young you take it for granted and then when you get out of college it is hard to reconnected. I talk on the phone every once in a while and I'm excited to see him every day again. We worked well together and I look forward to more. He was on my mind during the process of getting the job. He had talked to some of us alumni members over the last few years and had the idea of getting back in with an assistant coaching role. He was looking to be a part of it but not totally overwhelmed with the stress of head coaching. He is familiar with the league and the level and this is only 45 minutes from where he is living. It was kind of a perfect storm for him and me."
Tappmeyer lives in Owensville, where his mother, who is 92 years old, resides in a nursing home. He noted he wouldn't take a job that took him too far from his family responsibility. 
The last time Tappmeyer coached was for a single season in 2015-2016 for the Owensville girls basketball team. He guided the team to a third-place finish at the Class 4 tournament that year. His Lady Dutch squad lost to St. Joseph Benton in the semifinals but won the next game to finish 25-6.
The Maryville job became a good fit for both parties. 
The hiring was well received by many former Bearcats who coached or played for Tappmeyer, who was 460-238 overall as a head coach at the college level.
He won 52 games at UMSL – where Shaw was an assistant coach before getting the Maryville job – and guided the Tritons to a Great Lakes Valley Conference title in the 2011-12 season. He was the GLVC co-coach of the year and the NABC co-Midwest Region coach of the year following that season. 
Prior to his head coaching gig at Northwest, Tappmeyer coached at East Central College and went 62-32 at the junior college in Union, Missouri. His first coaching assignment started at Northwest, where he was the assistant coach from 1981-85. 
His tenure at Northwest saw Tappmeyer as the Kodak National Coach of the Year in 1989 and the MIAA coach of the year four times. Northwest won 20 games or more 10 times. 
He joined the Northwest M-Club Hall of Fame in 2014, the MIAA Hall of Fame in 2017 and the Missouri Sports Hall of Fame in 2018. 
Tappmeyer still keeps up with the Bearcats and made drives to Lincoln and Central Missouri to watch them play. He returned to town this past season as the school honored Shawn "Shakey" Harrington.
The veteran coach sees portions of his tenure at Northwest in a lot of places. Recently, a Facebook post by Mercer superintendent and girls basketball coach Dan Owens used the phrase "Get the wagon up the hill." that Tappmeyer often said. 
There are also a number of former players who are high school coaches, while three former players are still in Maryville: McCollum and women's head coach Austin Meyer and women's assistant coach Addae Houston. Former assistant Doug Karleskint is the head coach at the University of Central Missouri and former assistant Tom Hankins used to coach at fellow MIAA school Central Oklahoma.
His coaching tree, like his win totals, are plentiful.
"At this stage, that means more than awards you might get, just to see what they are doing and stay in touch with them," Tappmeyer said. "Anytime you hear them tell stories and good experiences at Northwest or hear you helped them grow and wherever they are at or whatever they are doing, you are happy for so many of them."
His first day on the job, officially, at Maryville will be Aug. 1. 
"No doubt about it, there is definitely an advantage of Jesse since he recently coached in the league and recruited and coached a team that won the league title last year," said Tappmeyer, who played at Southeast Missouri State. "He has a good feel and he is pretty well established in St. Louis. He has a good recruiting base and my experience with the GLVC, it'll be something helpful. We are in uncharted waters taking over a program during a quarantine. You can't bring players to campus, but he hasn't used that as an excuse. He got started to get players signed and hopefully we can get (recruits) on campus shortly and get back to normalcy."