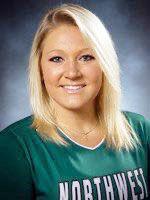 INDEPENDENCE, Mo. — Former Northwest Missouri State volleyball player Jackie Becker is now the head volleyball coach at Van Horn High School.
Becker has been the assistant for the past two years for the Falcons, who are in the Independence School District. She replaces Nayla Bulock, who left for a similar job at Raytown.
The former three-time All-MIAA pick feels ready for her first head coaching job at the high school level. It helps she is surrounded by former or current head coaches in her daily life.
Becker's mom, Deb, was a volleyball coach at Blue Springs South and William Chrisman, while her father, Mike, was a girls basketball coach and is currently the principal at William Chrisman, another school in Independence. 
"It is great to step up to be a head coach," Becker said. "I have great resources with them doing it for so long and a lot of head coaches don't have that opportunity. My future husband is a head coach, too. I have a ton of resources.
"Because I'm a new head coach, in terms of fundraisers or tournaments and all of those things that happen in the background, I can talk to them anytime. Being able to follow in my parents' footsteps as an educator is exciting. I have seen the success they have had impact so many kids' lives.
"It is exciting to follow in their footsteps and legacy and hopefully I can leave one as well."
Becker's future husband, Tyler Rathke, is a track and field coach at William Chrisman. They plan to wed on Nov. 21. 
The head coaching position at the high school level is new, but Becker had guided two club teams in the past — the St. Joe Impact and Engaged Athletics, a team based out of Parkville.
Becker said she knew at a young age that she wanted to coach volleyball.
"When you are playing a sport for so long, your heart is in it and your passion is in it," Becker said. "This sport gives you so many opportunities, I wanted to give back. Growing up around my mom and seeing her help so many kids and my dad being a women's basketball coach for so long. You not only help kids in sports, but to help them grow as individuals. That is what I wanted to do."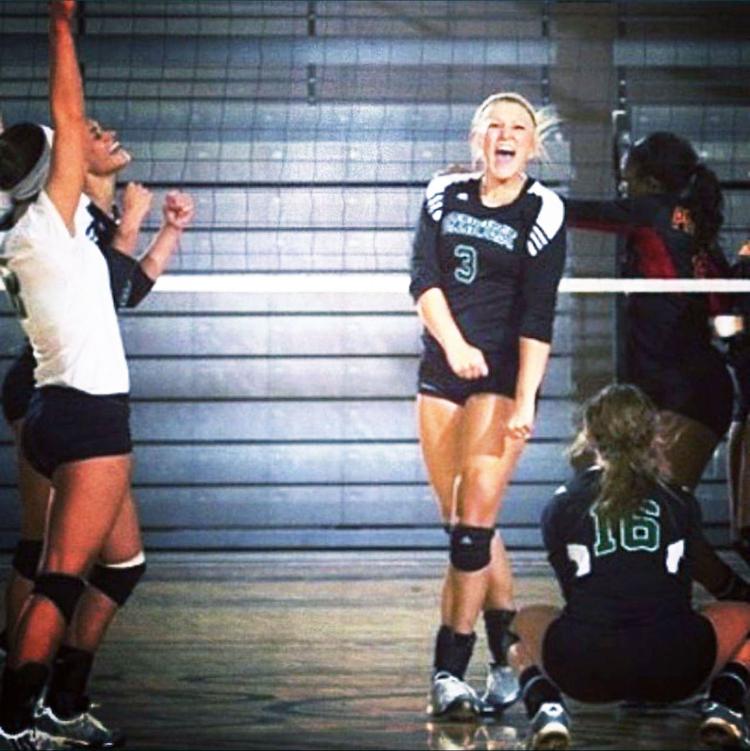 She is the second member off of her final team at Northwest – the fall of 2016 – to move into coaching. Former teammate Miranda Foster is the head coach at Maryville High School. Becker hopes perhaps her Falcons could run into Foster's Spoofhounds at a tournament this year, if it works out.
The two were part of a successful rise at Northwest, which saw the Bearcats go 22-9 in Becker's final season. Prior to that, Northwest won 15, 11 and 12 games in her first three seasons. 
The 22-9 record included a 15-match win streak, the longest since 1984 and the team checked in at No. 16 in the polls, the highest ever ranking in school history. It also marked the first winning season since 2000.
Becker, a four-year starter, was an all-MIAA honorable mention pick and MIAA scholar athlete her senior season. She was a second-team All-MIAA pick as a junior and honorable mention pick as a sophomore. 
"It was clear what they were doing was working," Becker said of the building up to contenders under coach Amy Woerth. "Like any team, you have to build a program. I was able to help, listening to her goals and seeing her goals for the future of the program and driving those goals there."
There are some parallels from her new job and her old college. Last year, Van Horn went 15-14-1 – the first winning season in a decade. The year prior, the Falcons won 14 games and the 29 wins nearly matches the previous five years' combined total of 32.
Becker, herself, was an accomplished volleyball player at the high school level, playing her first two years of high school at Blue Springs South and her last two at William Chrisman. She was an all-conference, all-district and all-metro pick, as well as an academic all-state selection.
Becker will work at two schools this year, teaching business at Van Horn and computer science at Truman High School. 
This will be her first teaching job after getting a Master of Education from the University of Central Missouri. Her schooling isn't done yet, she plans to start working on her specialist degree in administration this fall through Northwest.