MARYVILLE, Mo. — A bipartisan team of election judges will manually count, and in some cases have re-marked, ballots cast at one of Nodaway County's largest precincts after errant marks on the ballots delayed counting on Tuesday night.
Below are unofficial election results for the Aug. 2, 2022, primary election released by the Nodaway County Clerk's office. Up-to-date statewi…
Nodaway County Clerk Melinda Patton told The Forum on Tuesday that initials marked by election judges on some ballots cast at the First Christian Church in Maryville inadvertently made the ballots unreadable by the tabulation machine.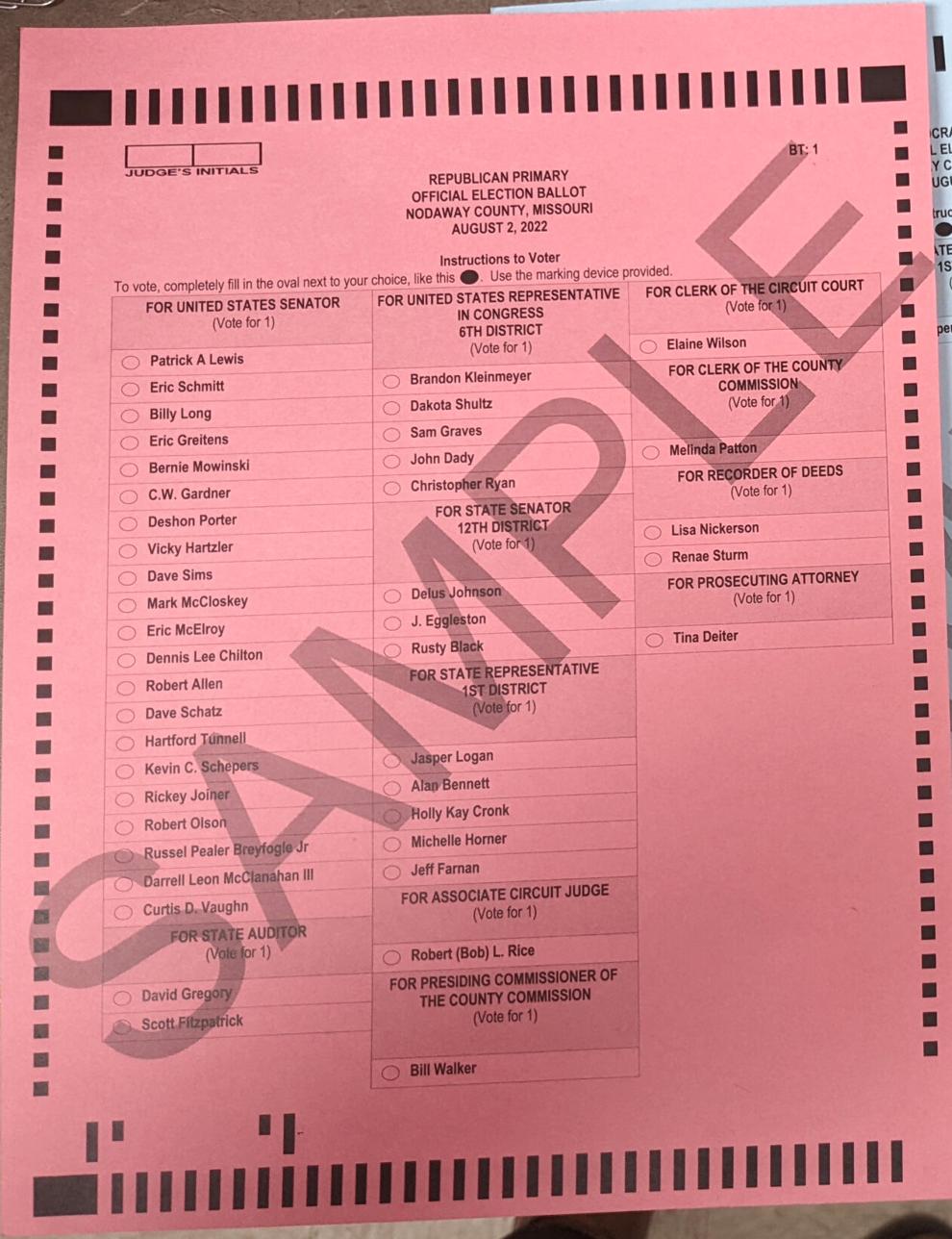 MARYVILLE, Mo. — The three most hotly contested local races saw decisive winners in Tuesday's primary election.