PICKERING, Mo. — As cars began to line up just under 10 volunteers worked to fill them with food and toilet paper as part of the Second Harvest Community Food Bank Fresh Mobile Pantry pop up event Tuesday morning.
Donna and Charles Smith along with a few neighbors and their grandchildren worked to help keep some Pickering families fed.
"Hopefully it'll help these families until they can get back to work," said Donna Smith. She called Second Harvest in St. Joseph last week to request the food distribution.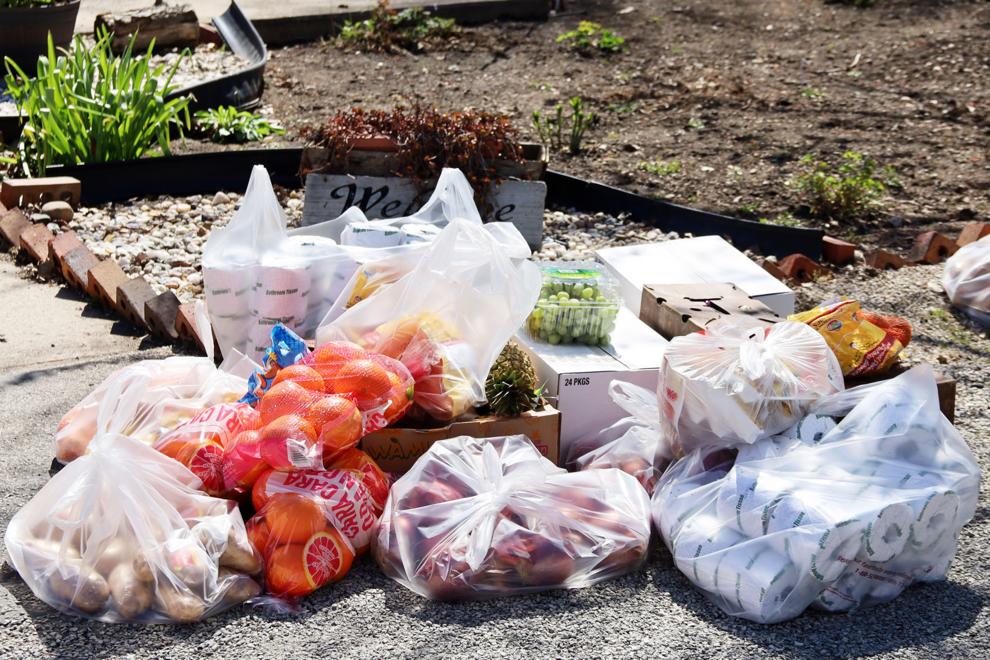 Since many families are staying quarantined, Donna Smith said they planned to deliver to the around 20 families they knew who wanted food. The rest was to be taken to Hopkins for families up there.
"We weren't prepared for all this though," said Charles Smith. "That's a lot of food. If we'd have known there was going to be that much we'd have invited more people."
Second Harvest delivered about eight pallets of fresh food from the back of a box truck Tuesday morning at around 9:30 a.m. and by 11, the local volunteers had separated it and made allotments of many different kinds of fresh foods for the families.
From grapes and oranges to two types of potatoes, rice and toilet paper, the food supply offered a variety of flavors for those picking up.
Blake Haynes, communication director for Second Harvest, said the organization usually holds a staff meeting on Tuesdays, but pushed it back this week to hold two Fresh Mobile Pantry pop up events, one in Grant City and one in Pickering.
"We try to work in a couple pop up mobile's when we can," he said. "We serve 19 counties so it's definitely been busy, busy, busy, the last month or month and a half or so."
He explained that the organization partners with various agencies throughout the 19 northwest Missouri counties to provide food.
"We don't necessarily have a Fresh Mobile Pantry in each county," said Haynes. "We use a formula. It's based on need."
This allows the trucks to stay available for all 19 counties. Pickering won't be on the regular schedule for Second Harvest, Haynes said. The pop up distribution gives the nonprofit organization the ability to be in more places because volunteers help at the various locations which keeps the trucks moving.
"It kind of just depends on what we have for availability," he said.
As for how the nonprofit has been affected by the COVID-19 pandemic, Haynes said the group has paid more attention to contacts and safety issues among staff members and volunteers.
"In terms of what we're able to offer … it has obviously (affected) contact and safety and things like that," he said. "Total distribution, we're trying to function as normal as possible so all of our Mobile Fresh Pantries are still a go."
With the end of school coming about early, so have the organization's No Hunger Summer programs. Haynes said they've begun setting up those food programs early to help youths who are already out of school. It will then continue when the regular timing of that arrives in late May.
"For the most part we're functioning as normal as possible," Haynes said. "It's created some difficulties, obviously. We're doing the best that we can to help everyone getting food."