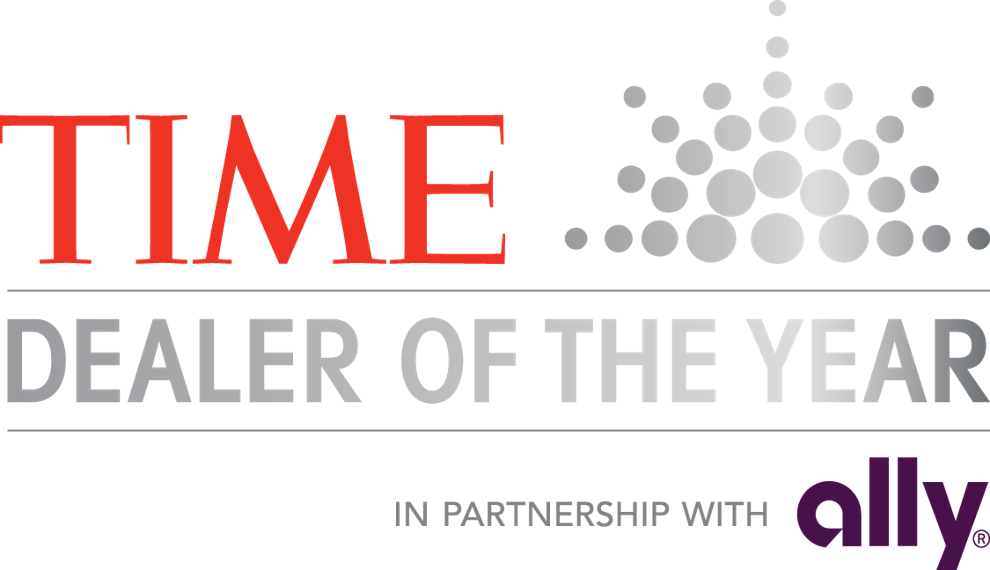 NEW YORK — TIME USA has announced the nomination of Todd Hill, president of Tri-State Ford Lincoln, in Maryville, for the 2021 TIME Dealer of The Year award.
According to a news release, Hill is one of a select group of 40 dealer nominees from across the country who will be honored at the 104th annual National Automobile Dealers Association Show being held virtually Feb. 9-11, 2021.
Recipients of the TIME Dealer of the Year award are among the nation's most successful auto dealers who also demonstrate a long-standing commitment to community service.
Hill, 58, was chosen to represent the Missouri Automobile Dealers Association in the national competition from more than 16,000 dealers nationwide.
"I am a first-generation dealer, so I started from scratch," he said in the release. "My stellar reputation is one of the most rewarding aspects of my career and I cherish it. I also take great pride in helping my employees grow and achieve their goals."
Hill attended the University of Missouri – Columbia. Despite being told by a family friend that he was "too nice" to be in the car business, in 1984 he applied for a job at what he thought was the Ford Motor Company's corporate office. It turned out to be a sales position at Metro Ford in Independence, Missouri.
"My first day on the sales floor after training, I sold three vehicles," he recalled in the release. "At first, I thought the job would be temporary, but I fell in love with the adrenaline of selling cars. I loved the energy and competitiveness, but I especially loved the customers' happy faces."
Deciding he wanted to be a general manager, Hill worked toward that goal in several different dealerships in Kansas and Missouri. During that time he worked to change the traditional sales business model from high pressure to a more non-confrontational model, and in the end, sell more cars by building loyalty and retaining customers.
That formula seems to have worked. Today Tri-State Auto Group, which he owns with his brother Russell, is comprised of two new car dealerships in Maryville, representing brands Chrysler, Dodge, Ford, Jeep, Lincoln and Ram, plus Hilltop Motors, a standalone pre-owned dealership in St. Joseph.
"I love competing and I love training people and helping them grow and achieve their own goals," Hill said. "I have past employees now running dealerships all over the Midwest, providing me the reassurance that integrity, honesty and hard work is still the recipe for success."
Having worked as a car dealer in both large and small metro areas, Hill has discovered there is more of a connection with his employees and the community in a smaller market.
"How well your community does may equate to how well your dealership does, so I invest in growing and bettering my community and keeping young people and their families employed and local," he said.
Hill estimates he has helped raise over $120,000 for his local schools and community through Ford Drive 4 UR School and Ford Drive 4 UR Community test-drive events. He also shows a strong commitment to the future of farming through donating roughly 7 acres of land to Northwest Technical School's FFA Chapter for hands-on, real-world farming experiences. In addition, he has funded 66 Built Ford Tough FFA scholarships, which are awarded to local students who are furthering their education in agriculture.
"We sponsor tractor pulls, county fairs and golf tournaments, and I personally deliver Meals on Wheels to senior citizens through the Maryville Host Lions Club," Hill said.
Dealers are nominated by the executives of state and metro dealer associations around the country. Hill was nominated for the TIME Dealer of the Year award by Doug Smith, president and CEO of the Missouri Automobile Dealers Association. He and his wife, Surah, have two children, Daniel and Anna.
Three finalists will receive $5,000 for their favorite charities and the winner will receive $10,000 to give to charity. In its tenth year as exclusive sponsor, Ally will also recognize dealer nominees and their community efforts by contributing $1,000 to each nominee's 501(c)3 charity of choice.