MARYVILLE, Mo. — In 1870, 25 years after early settlers established the city of Maryville, the First Baptist Church was formally organized and this year it plans to celebrate its 151st anniversary with a block party and everyone is invited.
From 2 to 5 p.m. on Saturday, May 22, the church plans to host a party complete with inflatables provided by A&M Amusements and free snow cones from Snowies.
Pastor Dale Baker told The Forum on Monday that as long as the weather plays along, crafts, lawn games and other activities for children will be available in the church and in the parking lot east of Price Funeral Home. According to a request filed with the city of Maryville, the city will close South Market Street between First Street and East Jenkins Street as well as East Jenkins Street from Main to Vine streets for the event.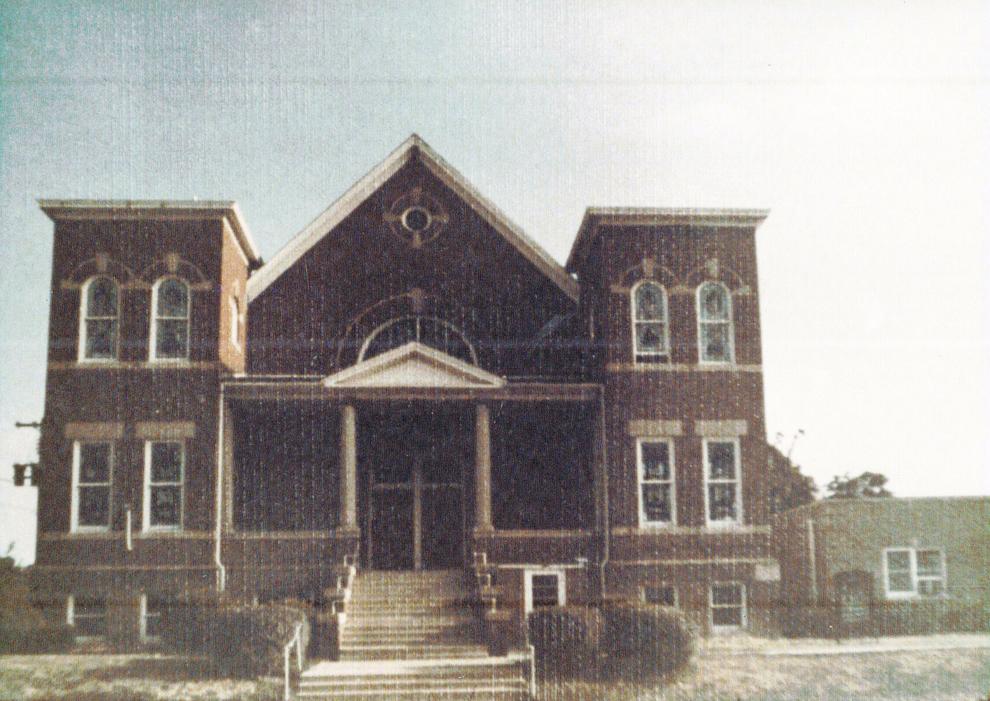 5-13-21 FBC - 1905.JPG
The First Baptist Church is shown in this 1905 photo when the new addition was dedicated.
The church had intended to celebrate its 150th anniversary last year, but because of the COVID-19 pandemic the church decided the safest course of action last year was to push the celebration until a later time.
Baker said it's exciting to be on the cusp of celebrating the church's history and ties to the community.
He also noted it's a chance to take stock of some of the changes the church has experienced through the years.
"People would come here on horses and in carriages in 1870, now we're coming in electric cars," he said. "It's unbelievable to see the change, but yet the church has always been here."
Reading through the church history, he said it was interesting to him how the city grew from the railroad to banks opening. Seeing local organizations and companies celebrate their own 150th anniversaries, put things in perspective for him as a relatively new pastor of one of the area's long-standing churches. Baker started leading the church in September 2019.
According to early church history written by Ursle Crockett, even though there was always some type of Baptist church in town, it wasn't until May 27, 1870 that the church was formally organized with 18 members. She also recorded that in the same year the railroad was completed through Maryville, and there were two public wells serving town.
"Just seeing God's faithfulness throughout the church (is interesting)," he said, noting the mind-boggling number of sermons that must have been preached, prayers said, people baptized in those 151 years.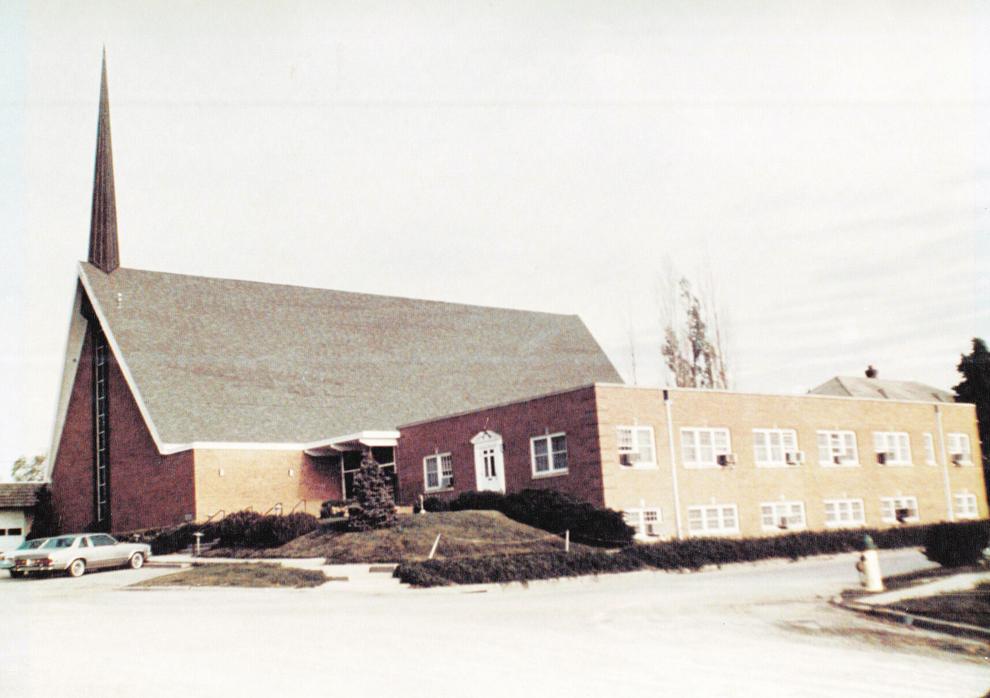 5-13-21 FBC - 1971.JPG
The First Baptist Church was dedicated in 1971 at its location on the corner of Jenkins and Market streets.
While sermons and other services are a regular weekly occurrence at the church now, in the church's beginnings things weren't always so settled.
The church's first pastor was Rev. G.W. Huntley of the Home Mission Board of New York, noted Crockett's history. He "began preaching once a month, February 11, 1871 until 1876." But up until 1873 those services were held in the M.E. Church located at Market and Seventh streets.
"When the new little church at Market and Jenkins was dedicated, the membership was small, times were hard, and money scarce, so no doubt many said, 'It is a poor time to build a church,'" according to Crockett.
Following Rev. Huntley were: Rev. Merrill, Rev. I. La Tour, Dr. Richardson and Rev. Kemper, the history notes. In 1885, the Rev. T.M.S. Kenney was selected as pastor at a salary of $800 per year.
By 1905, all 18 founders had passed and during those years 909 people had been received into the fellowship and 423 baptized. Membership as of August 1905 was 278 with 40 of those residing outside of Nodaway County.
In that year, the laying of a new cornerstone for a new church was a solemn, but happy occasion, according to the church history.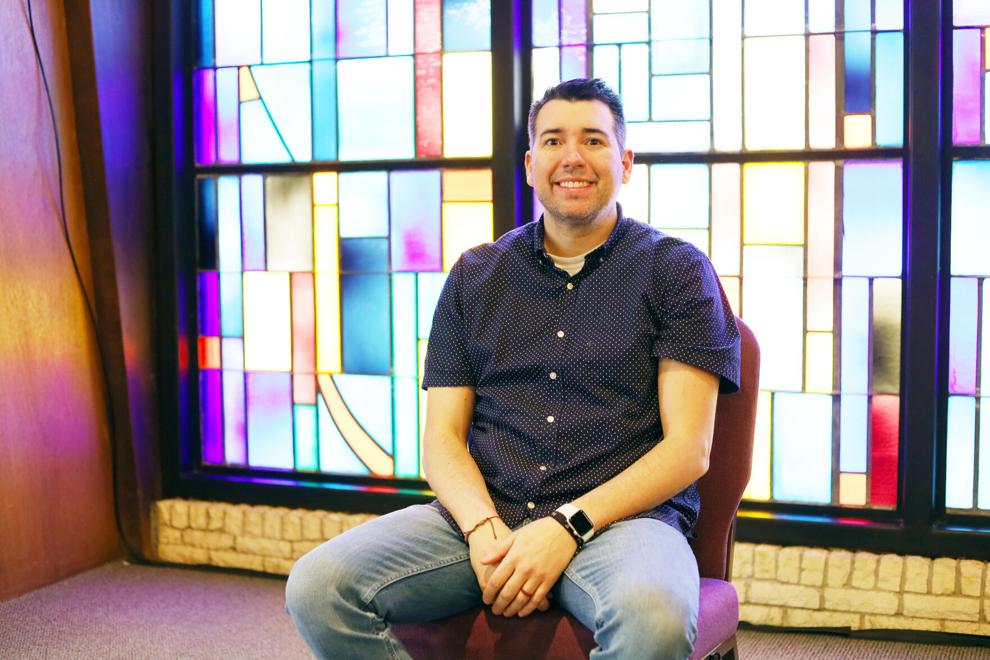 5-13-21 FBC Baker.jpg
Pastor Dale Baker told The Forum that the church wants to thank the community. "Without the community there's not a church," he said. "Without…
Miss Izora Graham (Mrs. K. Malotte), granddaughter of Mary J. Graham, placed articles into the corner stone that were sealed by a master mason and Judge Thompson presented the list of subscriptions and subscribers to the new church amounting to $12,989.50.
Church history has been written and kept by several historians throughout the years, including Crockett, Rev. Robert Webb, Patricia Mozingo, Eva B. Lloyd, Mildred Wendle and Amy Sparks. Their accounts include much of the church's history and its changes throughout the fellowship's 151 years serving the community.
Each entry is typically led by changes in leadership and on Sunday, May 23, the church plans to bring back some of its former leaders to attend a lunch and reminisce about past events in church history.
Some of those who may attend, Baker noted include: the Rev. Bob Webb, Pastor Joe Ledbetter and Pastor Mark Albee.
"Anyone is invited to that as well, Sunday at 10:45 a.m.," Baker said. "Without the community there's not a church. Without the people, it's just a building. We want to thank the community."