MARYVILLE, Mo. — Wendy Hawkins is no stranger to Maryville, however, she is spending a lot more time downtown since opening a second-hand shop full of home décor, antiques and more.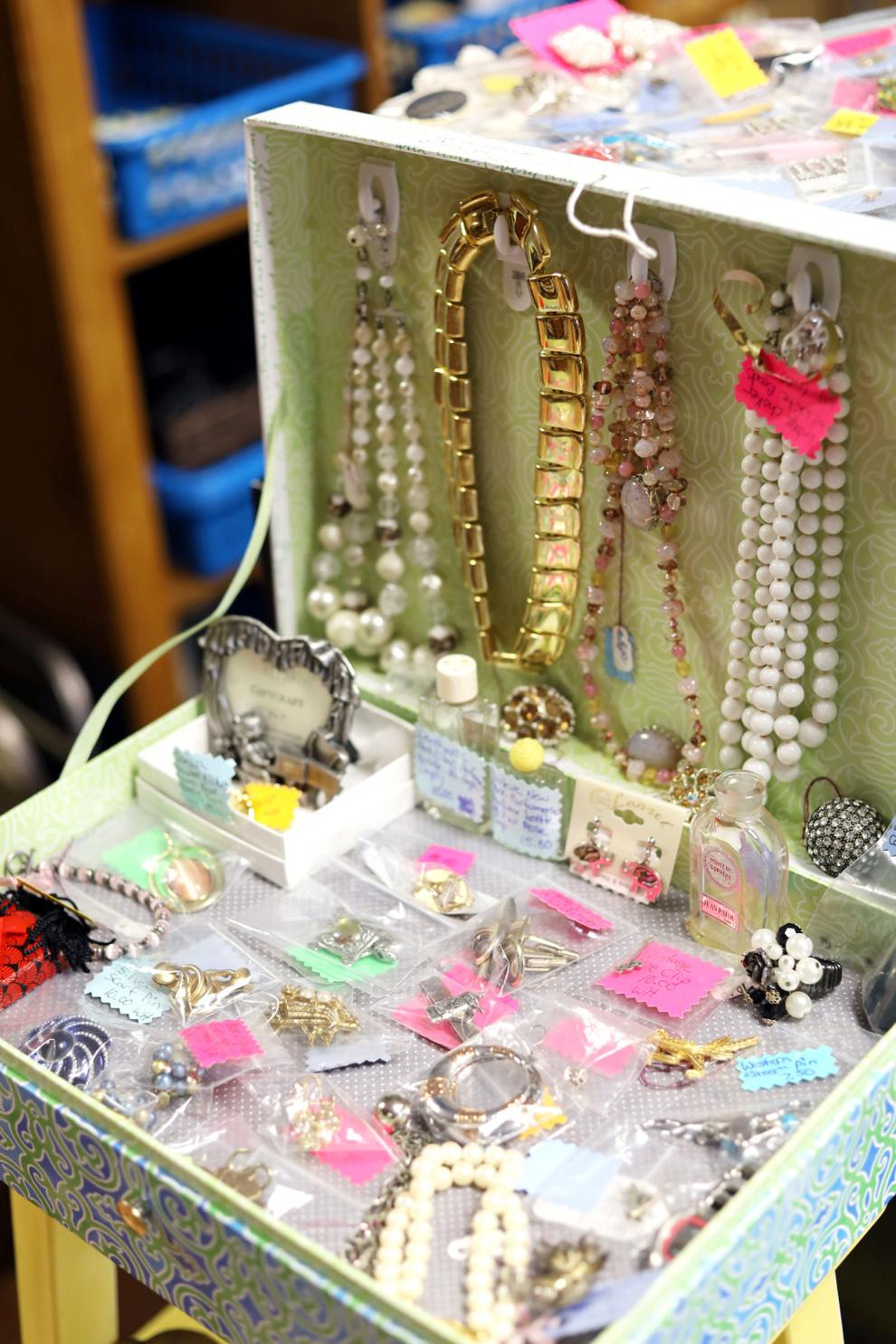 For five years, Hawkins had a 6,000 square-foot store with 35 vendors in south Missouri at Lake of the Ozarks, but closed it to follow her husband and his job as he progressed through his career. She opened two shops in Eureka Springs, Arkansas, near his next post and then again closed those stores making their way north to St. Joseph.
Hawkins said she looked at a couple locations for stores in St. Joseph, but has, over the years, really enjoyed the Maryville community while visiting her daughter and grandchildren in town.
She decided Maryville was the better location and opened her doors at 217 N. Main Street in February.
This also gives her the opportunity to see her grandchildren here and also those not too far in Lenexa, Kansas.
"It kind of put us right between grandkids, there's nothing better than that," she said.
Her ties to Maryville go even further back, because all of her children went to college at Northwest Missouri State University.
"We've been coming here for many years," she said. "I really like Maryville."
Hawkins didn't always open businesses and sell unique items. She's also been a nurse for 30 years, but eventually quit that career to focus on things she enjoys.
"I've always liked going into these shops and seeing things that my mother had or my grandmother had," she said. "I left nursing just to be my own boss."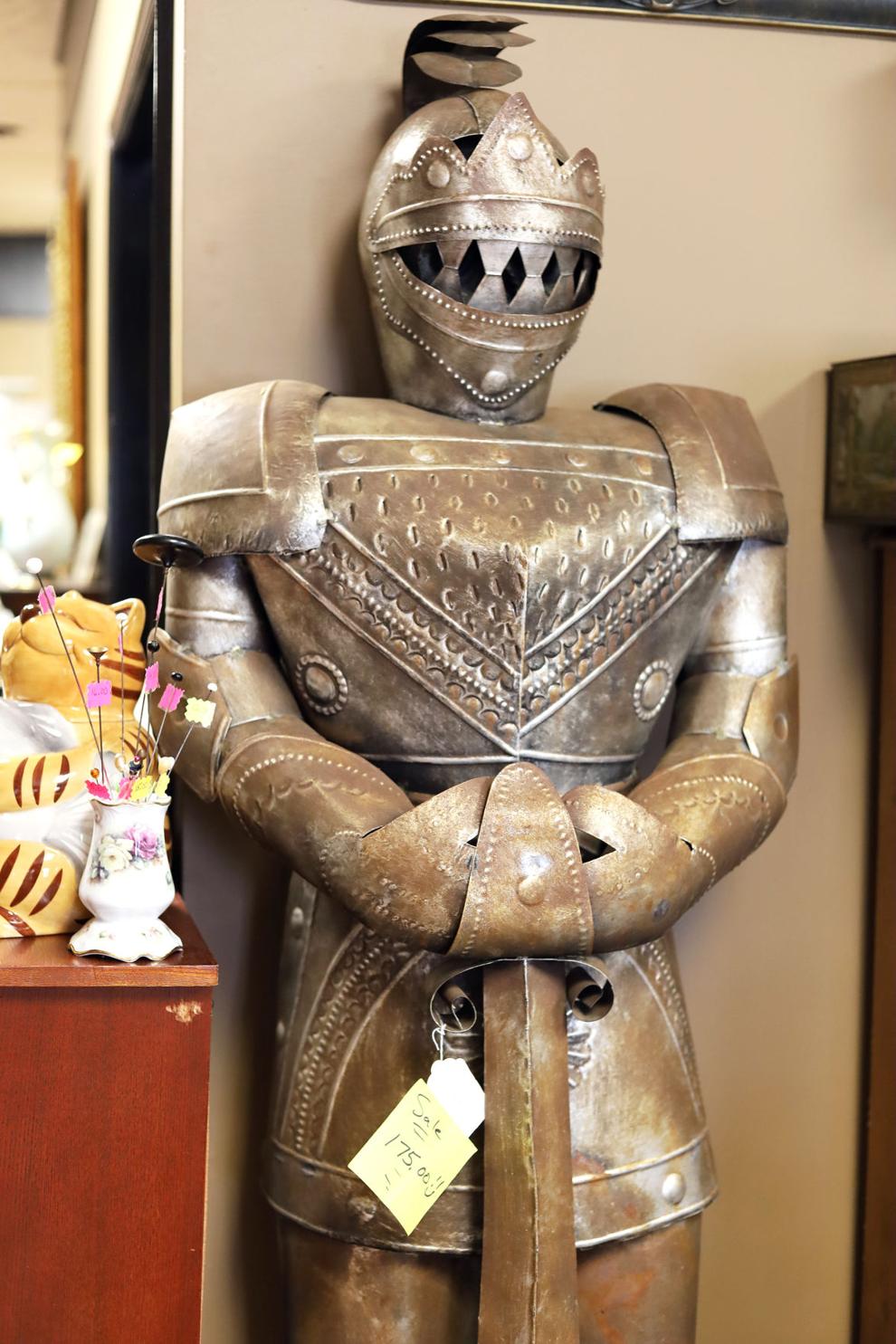 It wasn't until she began going to auctions while living in Nebraska that she "caught the bug," she joked.
Hawkins ran a catering trailer for a local auctioneer in Nebraska and that's when her focus shifted.
"I would be cooking and bidding, hanging out the back bidding on items," she said laughing.
Before opening brick-and-mortar stores, she began selling items she found at auctions through Ebay online and still does today with some items.
"That's really how I got started," she said.
She started learning what was worth something to people and tailored her purchasing to that. While some of her stores have been consignment, the store in Maryville is not. She said it's just a little too small to be able to offer that service, plus she has plenty of stock.
"I could probably fill up three more of these," she said laughing. "We have a little bit of everything. I bring in things that I find interesting, so it's not just antiques."
There are antiques and collectibles throughout the store, but she describes the store as an eclectic mix of home décor, metal art and signs, vintage records and dishes.
"Not all of it is old," she said. "I think the majority is more vintage, but there is a little mixture of stuff that's not old. It's a very wide variety. I don't usually stick with one thing."
Hawkins said the store has done well in its first month in town and even covered her overhead. She's seen a lot of foot traffic and has enjoyed meeting community members.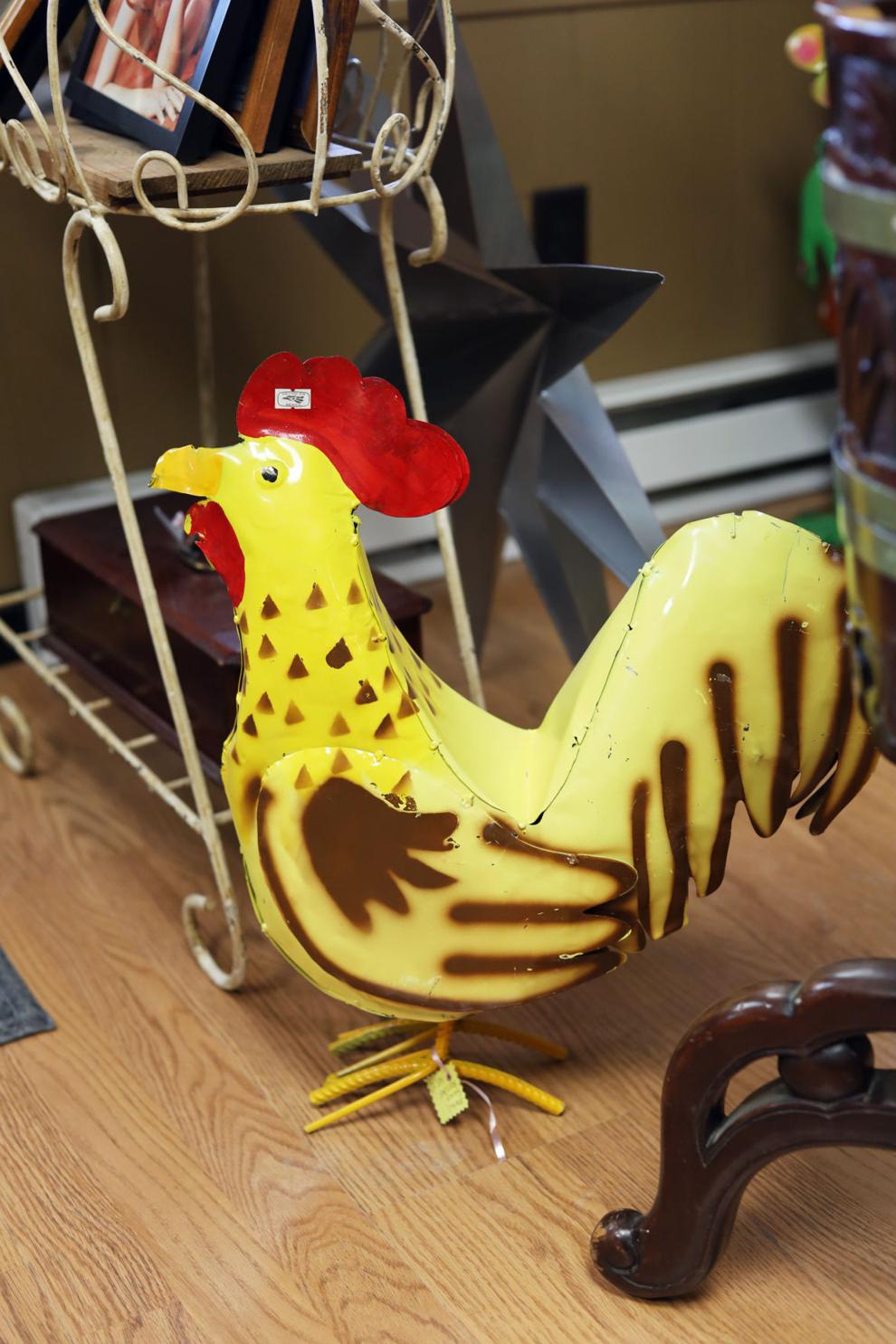 "It's done really well," she said. "It's all been really positive."
Hawkins' store features items for sale throughout three large rooms connected with a long hallway. While the store is filled with a variety of items from vintage records and wall art to Pyrex and Fiesta dish ware, it is organized in an orderly manner. Many like items are positioned together, such as a long low shelf for Precious Moments figurines or a coat rack full of numerous purses.
A few one-of-a-kind pieces, such as a large suit of armor in the main room or a lamp shade made from men's ties in the hallway, offer fun and distinctive items to look at while searching for a good deal.
Hawkins said a lot of people like to come in and just look at things their parents had and talk about them.
"It kind of takes them back I think," she said. "It's very unique. I kind of feel like I have something for everyone. … There's a lot to look at."
The store is open from 10 a.m. to 5 p.m. Wednesday through Saturday and may expand its hours in the summer. For more information or to see some of the more unique pieces in the store, visit the store's Facebook page.