Mozingo Lake Recreation Park was the host of another golf tournament for a good cause on Saturday. The Santa Cops for Kids-Putting for Presents tournament benefits local children by making their Christmas a little brighter.
"We raise money for an end-of-the-year shopping event for under-privileged kids who may not have the Christmas that they want or need," Northwest Missouri State University Police Criminal Investigator Kyle Hoyt said. "We raise money to be able to take those kids shopping."
The tournament is in its fifth year at Mozingo and Hoyt is pleased with the growth he's seen in the event despite challenging circumstances this year.
"This year especially, with COVID and everything, having this turnout was amazing," Hoyt said.
The event had 20 total teams.
"We put this out, kind of not expecting much response from the community with COVID and everything," Hoyt said. "Mozingo was very helpful and the community responded very well. … It shows how much everyone in this community cares about our cause. It was a great turnout and we couldn't be happier."
Team KC won the event's championship flight with a 57. Josh Ricketts, Austin Ballou, Mike Gunselman and Mitch Kayton played for Team KC. Missouri Farm Bureau took second in the championship flight.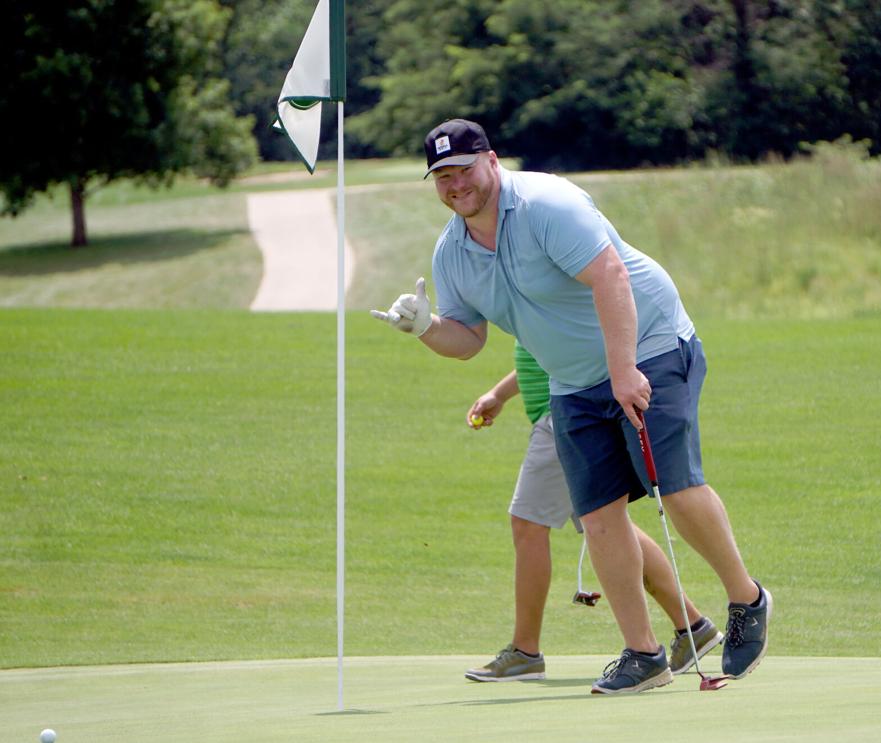 Titletown won the second flight with a 68. Tappin' It In was second while Santa Flops was third in the second flight.
Caleb Crabs won the closest to the pin challenge on No. 8. Jeremy Staples won the longest putt challenge on No. 18. Noah Wilmes won the longest drive challenge on No. 1.
The Santa Cops for Kids program benefited over 60 children last year and the shopping event has yet to be scheduled for this year, but will take place in either late November or early December.
"We will continue our raffle and we will try to facilitate ticket sales online and through our Facebook (Northwest Missouri State University Police Department), but we have more door prizes that we will raffle off and draw for later," Hoyt said. "... We will continue that over the next couple months and hopefully generate a bunch more money that we can give to these kids."