MARYVILLE, Mo. — Chicago is a city built by basketball and marred with violence. For former Northwest Missouri State University men's basketball player Shawn "Shakey" Harrington he had experienced the best and the worst the city had to offer.
Harrington, who was featured in the 1994 award-winning documentary "Hoop Dreams," was a star in high school for his Marshall Metropolitan High School basketball team, leading it to a deep playoff run.
"Basketball was my everything growing up in Chicago," Harrington said. "Especially growing up in the Michael Jordan era it was all about basketball."
The standout guard was recruited to New Mexico State University but after an injury forced him to leave the Aggies, Harrington went to Mineral Area Community College then eventually found his way to Northwest.
In Harrington's short career with the Bearcats, he has left lasting marks on the record books. The Chicago native still holds the record for steals in a game with eight and is ninth all-time for steals in a season. Harrington led Northwest in assists and steals while being named the MIAA's Most Valuable Player for the 1997-1998 season.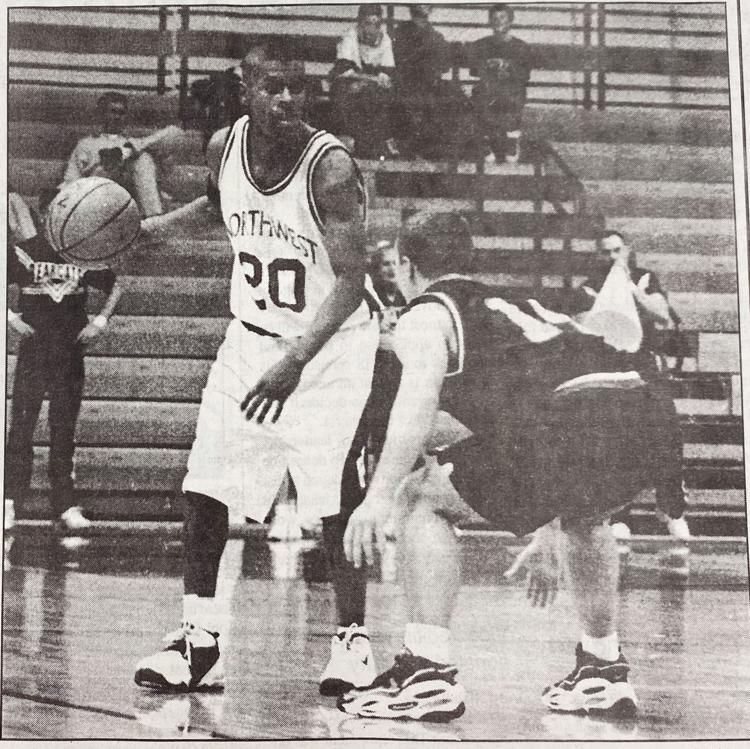 The Bearcats finished the season 23-7, claiming the regular-season MIAA title and was selected to the NCAA Division II tournament for the fourth time in program history. Harrington finished his playing career by being named a DII All-American.
While Harrington left an impression on Northwest, it was Northwest that left an impression on him.
"Some of the life lessons I learned (in Maryville) help me in my everyday life today," Harrington said. "I was only there for two years but those two years made a major, major impression on my life. I'll always have an enormous amount of gratitude for coach (Steve Tappmeyer). He kept me on scholarship there for two years and I only had one year of eligibility"
Northwest Athletic Director Andy Peterson said seeing the impression the athletic program has left is gratifying to the program.
"It just speaks to the people and the culture here," Peterson said. "College athletics can have a big positive impact on people as long as you're focusing on the people."
When his playing career was up, Harrington returned home to the Westside of Chicago, a place his mother never wanted him to return, to be something he never had, a father.
In 2014, Harrington experienced the worst the city had to offer.
Harrington was a victim of mistaken identity. Two men opened fire on his rental car he was driving because his car was stolen. He was shot and was left paralyzed while protecting his daughter.
"Some people credit me for being a hero and all that type of stuff but I think I was just doing what any dad would do," Harrington said. " … If put in that situation, I'd do it again."
Although basketball had been his everything when he was told the news of his paralysis, basketball wasn't on his mind. Harrington said his biggest worry was not being able to interact with his daughter and experience the precious moments with her.
Despite the challenges, Harrington is giving back to after-school programs in Chicago by coaching the youth in basketball and in life, after growing up in the same places.
"Someone did it for me, this is just my way of giving back and passing on the gift God gave me," he said.
Harrington emphasizes the value of education with his players and said the interaction and respect he gets from them is therapeutic.
In 2018, Harrington was honored as one of StreetWise magazine's 20 Most Inspiring Chicagoans. Now, Northwest will honor the guy they affectionately call Shakey at Saturday's game against Missouri Western, recognizing all he has done for the city of Chicago.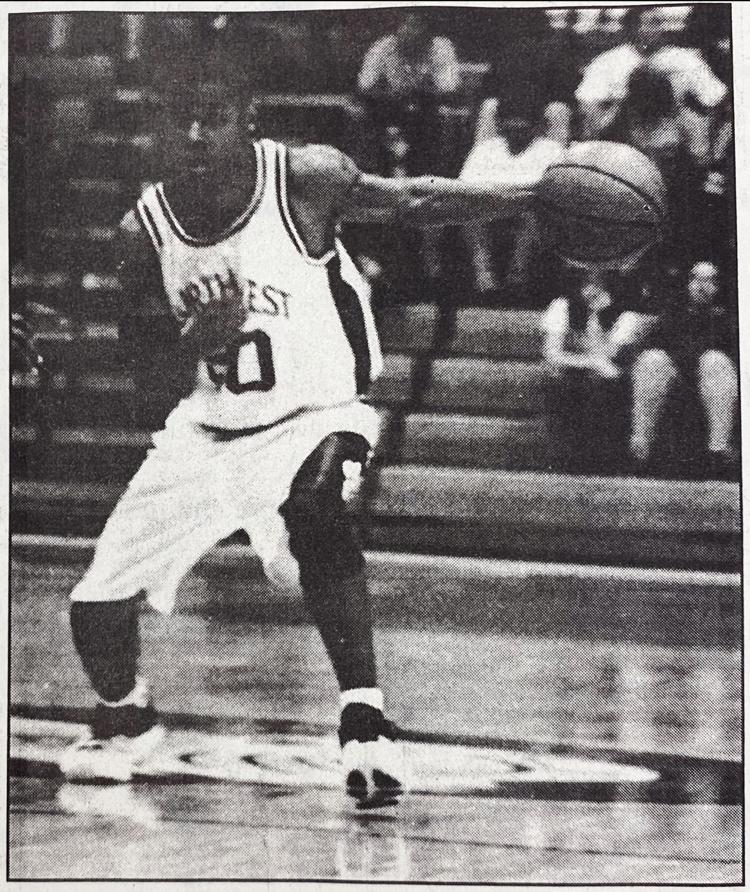 "He's got a great story," Peterson said. " … Shakey's story justs blends into what better opportunity to get a guy back here who was a great player and alumni here."
A group of players and coach Tappmeyer helped get Harrington back to campus. Former All-MIAA honorable mention Maurice Huff played a significant role in leading the charge to get Harrington and his former teammates to connect.
"Just to be able to, not necessarily share his story, but make people aware," Peterson said. "I'm sure that a lot of people don't know what he's been through and the good that's coming from it. It's an opportunity for all parties involved to do something good."