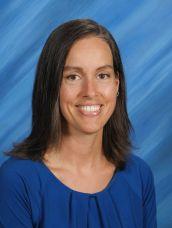 It's great to be back. I enjoy the energy in the high school library; you never know who will walk through the door or what they'll need. It could be a student looking for a book, but just as often it's a student who needs to talk and someone to listen.
A few days before school started, one of our counselors told me she was enjoying the book "The Amanda Project" by Amanda Valentino. I had never heard of it, but she assured me it was a fun read.
Fast-forward to the first day of school. One of the first students to pop in the library asked for "The Amanda Project," because she said it's one of her favorite books!
I couldn't believe it. A week before, I'd never heard of this book and within days, unbeknownst to each other, a teacher and student each told me how much they like this book.
So, of course, I had to bring them together. This is such perfect example of how books, stories, and libraries bring people together.
I still take student requests when ordering books for the library. Like I tell students, if I'm going to buy books, I want to get titles they want.
I thought it would be fun to share a few of the titles requested so far this year to show you the wide range of interests our students have:
"Flowers in the Attic" by V.C. Andrews
"Cujo" by Stephen King
The biography of Randy Travis
The works of H.P. Lovecraft
"Me Before You" by Jojo Moyes
The Dresden Files series by Jim Butcher
These titles encompass Romance, Horror, Supernatural, Fantasy, Mystery and Biography. I love how the diversity these titles represent reflects our students. (And, of course, I bought them all.)
To see more of what MHS students are doing in the library, visit Twitter and Instagram @r2library.