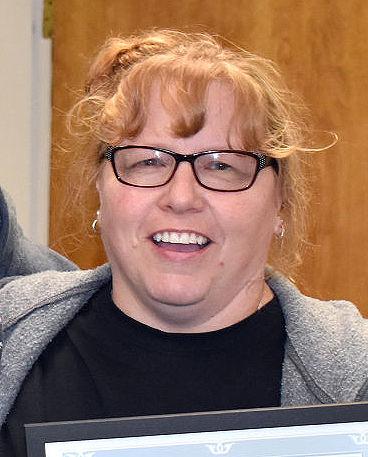 SKIDMORE, Mo. — Former Skidmore Mayor Tracy Shewey resigned Wednesday morning effective immediately, noted her letter of resignation.
Shewey sent The Forum her letter of resignation Thursday evening and in it she discusses disagreements between herself and the Board of Aldermen as the main reason for the resignation.
"We as a council should be coming together to work on problems, instead of having to deal with tension within the council itself," she wrote in the letter. "I do not support some of the decisions that are currently being made by this council and I refuse to sacrifice any more of my valuable time, therefore; at this time I am resigning my position as mayor, effective immediately."
During last month's meeting using Zoom, there was a disagreement regarding the board's position on nuisance properties and Ordinance Nuisance 2015.
Board members had previously approved nuisance letters to be sent to various residents throughout town and City Clerk Meagan Morrow hadn't completed the task. Shewey said Morrow had some questions about the process. Shewey had been limiting her time in the office, due to the COVID-19 health crisis and statewide stay-at-home order.
Alderman Sandy Wright said she was "frustrated because we're trying to get things done and then it doesn't get done. … Why are we having meetings if we're not doing what the council votes to have done?"
At that point, the meeting grew more tense and Shewey offered to resign on the spot saying she was "tired of this crap. We're doing the best that we can do, so just say the word."
In her resignation letter, Shewey said she disagrees with how the current nuisance ordinance is written and that it only allows seven days for the city to abate a nuisance.
"This is an expense that the city may not recover for a long time, or may not ever," she wrote. "As Sandy Wright pointed out, the ordinance did make it through a court hearing, but the judge did also tell Mr. (Rick) Stanton that he was trying to argue his case in the wrong place. Just because this ordinance made it through the court system one time, does not mean that it will again if it is looked at differently. This ordinance also needs other items addressed in it."
At a special meeting of the Board of Aldermen held Thursday evening, the board unanimously approved Wright to take over as mayor. She is the only candidate on the ballot for the municipal elections moved to June 2, due to the COVID-19 health crisis.
To replace her on the board, Teresa Carter was appointed to the seat until the election. Alderman Rana Killingsworth was appointed Mayor Pro tem.
According to meeting minutes, the board discussed Rick Stanton's appeal brief being struck down by the Court of Appeals. Notification was emailed to the city from Jean Maneke, the city's attorney for the case.