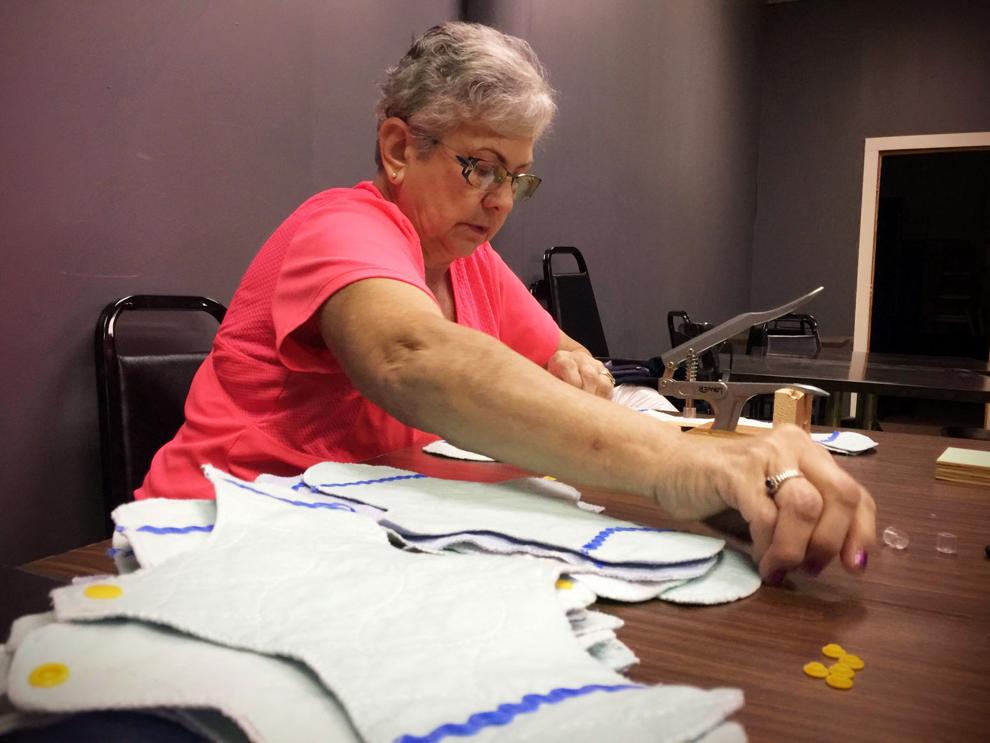 MARYVILLE, Mo. — Members of the local We Gotchya organization have created and donated supplies to help girls in Haiti.
A new shipment headed to Wiliamson, Haiti at House of Hope Haiti, founded by local men Bayo Joachim and Mike Bellamy.
The products will help girls with difficulties going to school during menstruation. It will include more than 2,000 reusable cotton menstrual pads in two sizes, 200 clothesline shields to cover them while they are drying in the sun, wet/dry bags for transporting them to and from school along with wash cloths and washing instructions written in English, French and Haitian Creole, according to a news release from the organization.
In May, We Gotchya sent its first shipment with enough product for 25 girls. Within a month, the group conference called the House of Hope manager for feedback stating the size was not quite right for many girls
"This is such a private issue, all we could do was guess," said Jacquie Lamer, foundindg member of We Gotchya. The organization created two sizes for this shipment.
Helping girls stay in school while menstruating is a key focus of We Gotchya, which also supplies products in restrooms at Northwest Missouri State University. According to the release, a recent study at the university found that more than 41 percent of students have missed class due to a period-related issue.
"The reusable pads are a big improvement for them," said Joachim.
We Gotchya holds a series of fundraising events to purchase products.
"We are more than grateful to Hy-Vee, A&G (Restaurant), the Host Lions Club, Today's Civic Women, the Board Game Cafe and so many others for being so supportive of the hidden issues of menstruation," said Terra Feick, club treasurer.