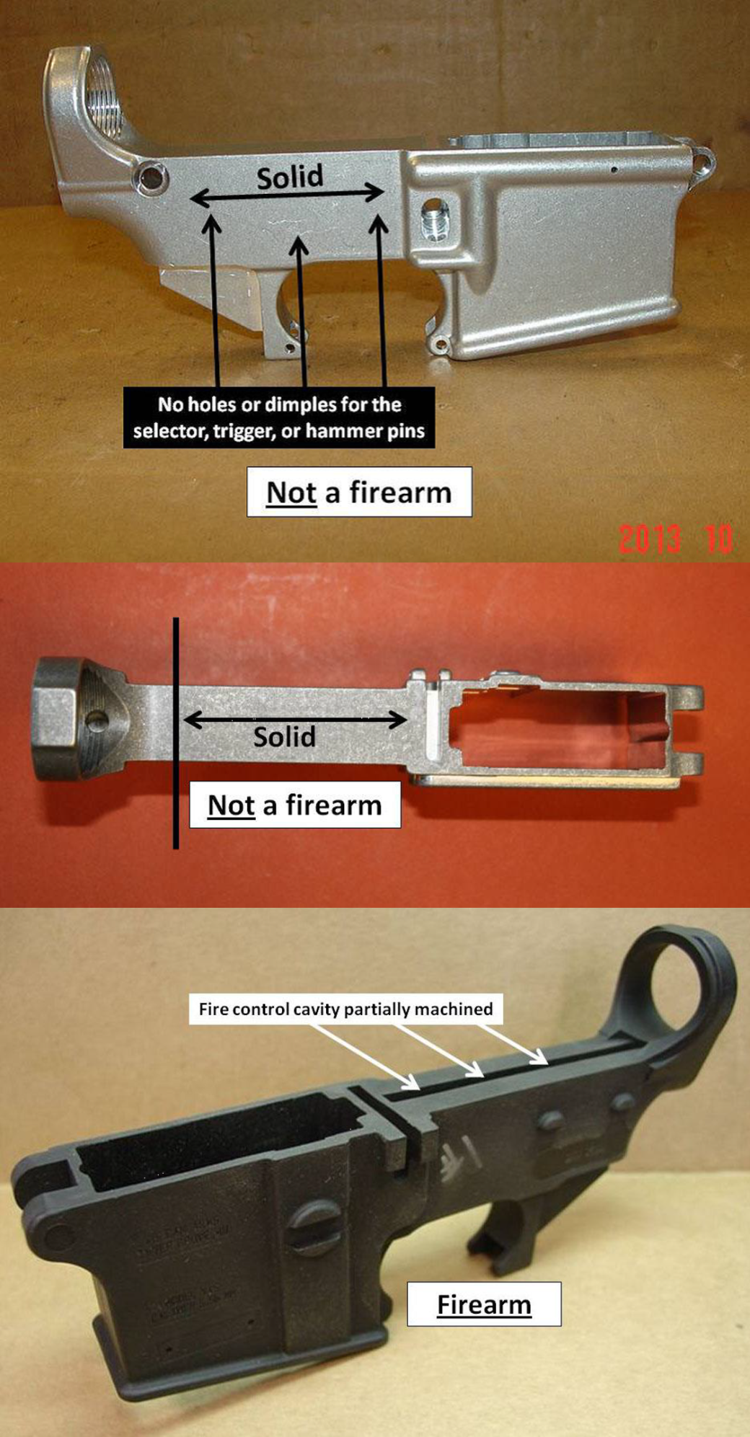 MARYVILLE, Mo. — A minor controversy over a raffle by the Northwest Missouri State University College Republicans that provided the winner access to the means and materials to build an untraceable firearm lit up parts of social media over the past month.
According to Jasper Logan, the organization's president, the raffle of an AR-15 80% lower receiver was the group's most successful fundraiser to date, raising more than $600.
"We were just discussing the fundraising ideas one day, and then somebody suggested raffling off an AR-15 because Beto O'Rourke said, 'We're going to take your AR-15,' and I thought that was a good idea," he said.
A Northwest student who was not present at the drawing held on campus on Monday evening was the winner.
Some on campus, both students and faculty, reportedly expressed some discomfort at the idea of raffling off the "80% lower," which refers to the bottom portion of a two-part receiver of a firearm like an AR-15.
The receiver on any firearm is where manufacturing serial numbers are stamped, and is the portion of a gun legally considered by the Bureau of Alcohol, Tobacco, Firearms and Explosives to be the regulated part of the weapon — without it, the firearm could not fire, and on its own, it could easily be modified to fire.
Robert George, a friend of Logan's, is a self-described hobbyist who spends some of his time in retirement building homemade firearms from 80% lowers and receivers.
"The 80% lower is basically a semi-finished piece of aluminum," George, who donated the piece raffled off by the College Republicans, told The Forum over the phone. "To make it into a functional lower, you'll need to mill out a pretty substantial amount of aluminum on the inside, and then drill some very precise holes.
"And even then, you're left with a paperweight until you buy a whole bunch more parts: a trigger group, a buffer spring, a stock, and not to mention the whole upper assembly, and that's over half the price of the gun anyway."
George said he met Logan on social media and found that "we're both on the same political spectrum."
And so when Logan was looking to give something away for the raffle, George stepped up.
"Well, Jasper wanted to give away a whole AR, but I couldn't afford that, and the lower I could do easily," he said. "Plus, I have the tools for the guy that won it, he can finish it out using my tools if he wants to."
Unfinished receivers like 80% lowers are unregulated, and are frequently bought and sold online alongside do-it-yourself kits designed to help novices complete the receiver and assemble a weapon made up entirely of unregulated parts, known as "ghost guns," because they do not have serial numbers and cannot be traced.
Ghost guns are entirely legal to construct and own, but not to sell or transfer, which requires a manufacturer's serial number. That means only the owner of the weapon can finish machining an 80% lower if they intend to construct a ghost gun with it.
Vice President of Student Affairs Matt Baker praised the organization for working with university police beforehand and keeping them aware of the raffle at each step.
"Before they engaged in it, they came to university police and said, 'This is what we're going to do,' and they validated it against both the law and our policies, and I thought the organization did a good job of managing sort of a controversial topic," Baker told The Forum. "If we could have students reach out ahead of time when they know there's going to be some (discomfort), I don't think we could ask for better."
Baker said he understood concerns about the raffle, but was secure in knowing that the process was handled like any other raffle and without incident.
"The question is, is it a legal activity that is happening? Not, 'do we like it,' not, 'do we think it should happen,' but is there a prohibition from it? And my understanding is that there is no prohibition of doing that.
"So, we aren't the thought police, we aren't the best practice police. That's part of the status of a public institution, promoting freedom of speech, freedom of thought."