Local author to hold book signing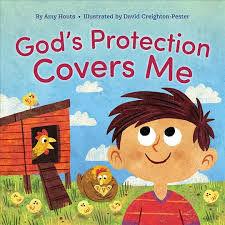 MARYVILLE, Mo. — Local author Amy Houts will sign her latest book, "God's Protection Covers Me," on Saturday, June 8.
According to a news release, her latest book follows a young boy around a farm as he observes different animals and compares their protective shelters to God's protection.
The event will be held from 9:30 to 11:30 a.m. at Harvest Blessings, 213 W. Fifth St. in Maryville.
Free computer skills class set for Maryville job center
MARYVILLE, Mo. — The Northwest Workforce Development Board and regional job center will provide free computer training for those looking to upgrade their computer skills.
According to a Northwest Missouri Regional Council of Governments newsletter, the online web-based training is self-paced and interactive so a computer novice is able to learn. The courses range from very basic to advanced and may be useful to anyone.
At the end of the course, a test will cover the entire course. Should the exam taker achieve a 70 percent or higher score on the test, they may receive a Certificate of Achievement.
The coursework allows users, once they are registered, to access the lessons from any computer with internet access for convenient training.
Courses include: mouse tutorial, basic computer skills, file management, intermediate Word Processing 1, 2 and 3, spreadsheet basics, intermediate spreadsheets 1, 2 and 3, basic presentations, exploring the web, database basics and email basics.
For more information call or stop by the Missouri Job Center – Maryville at 660-582-5121 or 114 W. Third St. in Maryville.