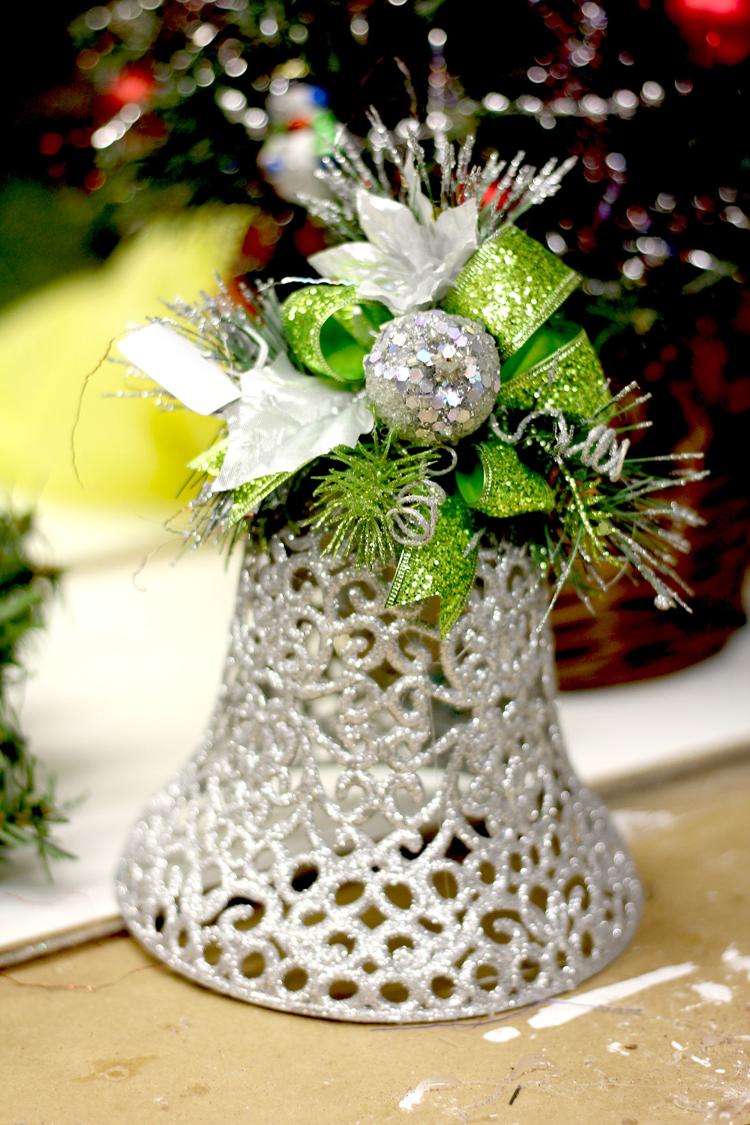 MARYVILLE, Mo. — Christmas trees, wreaths, centerpieces and décor sit neatly in boxes, wrapped and organized, ready to move from the place of their creation to SSM Health St. Francis Hospital where they will become a part of the hospital auxiliary's annual Holiday Bazaar.
The holiday extravaganza, which also will include baked goods, holiday candy and treats, begins at noon on Wednesday, Dec. 5 in the main entrance at the hospital.
Auxiliary Chairman Jane Schieber has been creating items for the annual bazaar for more than 30 years.
"We've been doing this for a long, long time," she said. "It is our biggest fundraiser for the auxiliary."
Working on sale items since July, Schieber said Tuesday that the group still isn't finished making the holiday creations.
Members of the organization breathe life into each item that will be sold at the event. Schieber explained that there is only so much crafting that can be done and housed in their own homes, and that the bazaar allows each auxiliary member an opportunity to conceive, design and construct.
"We all love to create. I know that that's why some of us do that so that we have an outlet to create," she said.
New this year are aprons, snowman windows and also seasonal pictures imagined and designed with old jewelry.
"We have many things, lots and lots of hand-painted ornaments," Schieber said. "We have lots and lots of cool things."
Part of the allure of the bazaar, is the fact that these handmade items are so few in number. The items are specially made for the event and they are sometimes one-of-a-kind.
"There are so many things boxed up that we have no clue what all we have," Schieber said.
She said the organization usually raises around $4,000 each year with the bazaar. All funds raised during the event go to nursing scholarships and hospital equipment that is not otherwise budgeted for.
"So it's all for a good cause," Schieber said. "We're all very strong supporters of the auxiliary. If we're not working here, we're working someplace else. …We're all multi-volunteer people."
The bazaar will be held from noon to 8 p.m. on Wednesday, Dec. 5; 8 a.m. to 8 p.m. on Thursday, Dec. 6; and 8 a.m. to 3 p.m. on Friday, Dec. 7 in the main hallway near the gift shop at SSM Health St. Francis Hospital.