MARYVILLE, Mo. — Moog, now known as DR1V, formerly Federal Mogul, will hold a picnic, rain or shine, at the large shelter at Beal Park on Saturday, Sept. 7.
The event is for all employees, past and present and their families. The shelter is reserved for a meal at noon. Also available will be snow cones, a bounce house and volleyball for those interested.
DR1V, now a division of Tenneco, will host the event. Families are welcome to bring a favorite dish or food item to share.
For more information or to RSVP, contact Cathy Law on Facebook or Janet Meier by text, or call at 660-528-6969.
St. Gregory to host annual golf tourney at Mozingo
MARYVILLE, Mo. — St. Gregory Barbarigo Catholic School in Maryville plans to host its annual benefit golf classic on Sunday, Sept. 8, at the Mozingo Lake Recreation Park Golf Course.
The four-person scramble is set to begin with a 1 p.m. shotgun start. Registration is to begin at noon.
Cost to play is $60 per person and includes green fees, lunch and one mulligan. Carts will be provided to participants. The classic will award three places in two flights.
The tournament helps raise funds for the school's Parent Teacher Organization. In turn the group purchases items for students including new computers for the technology laboratory and Chromebooks. Proceeds also help purchase textbooks, reading and math materials, sponsor students to attend scholarship contest and help offset the costs of study trips.
Leadership group seeks 2020 class members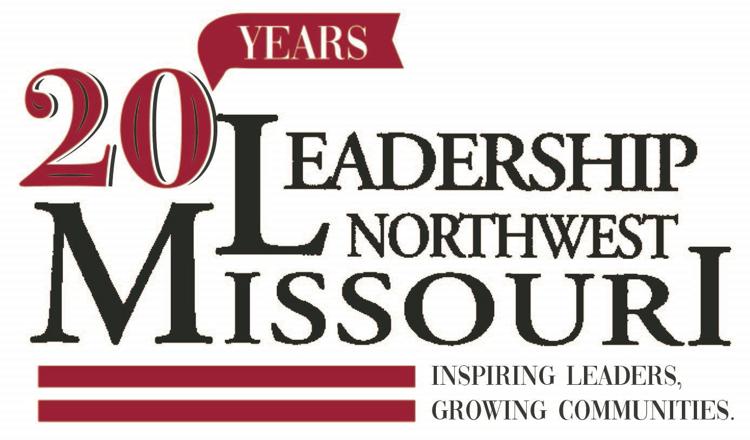 ST. JOSEPH, Mo. — Leadership Northwest Missouri is looking for men and women to fill its 2020 class and promising those who join an experience they'll never forget.
Eight days over a seven-month period is the commitment, but according to an organization news release the results are worth so much more.
Seminars offer tips on leadership and networking. However, Leadership Northwest Missouri is different, providing a localized experience, leadership training, education on hot topics in the region and access to a well-connected network of contacts.
"Leadership Northwest Missouri was everything I thought it would be and more," said Steven Meyer, 19th class graduate from Albany. 
The 2020 class is set to begin with a two-day retreat at Conception Abbey, Jan. 29 and Jan. 30, led by Tim Crowley, Ph.D., a national speaker on personal and professional development. Daylong monthly classes will follow in various communities throughout the 19-county region. The graduation is scheduled for July 16, 2020.
Missouri SMP searching for local volunteers
MARYVILLE, Mo. — The Missouri Senior Medicare Patrol is searching for volunteers in the northwest Missouri area to help seniors protect their Medicare benefits.
According to a news release from Rona McNally, Missouri SMP director, the statewide SMP has a mission to empower and assist Medicare beneficiaries, their families and caregivers to prevent, detect and report health care fraud, errors and abuse through outreach, counseling and education.
Volunteers will be offered training and extensive support. 
The next training session is scheduled for Tuesday, Oct. 1 through Wednesday, Oct. 2, at the Area Agency on Aging Office located in the Bank Midwest building at 1304 N. Walnut St. in Cameron, Missouri.
For more information or to apply and register, call the SMP at 888-515-6565, as soon as possible.