MARYVILLE, Mo. — On Tuesday afternoon, a historic moment took place at the Downtown Maryville Pocket Park.
The historic National Humane Alliance drinking fountain was installed on the northeast corner of what is set to become a Downtown Maryville gem created with the help of many community members and organizations.
The 4,500-pound granite fountain was originally donated to the city of Maryville in 1911 by the National Humane Alliance on behalf of its founder, Hermon Lee Ensign. Originally centered in the intersection at Fourth and Market streets, the fountain served as a watering fountain for horses, dogs and cats.
It was removed because it eventually became a hazard in the roadway and moved to Northwest Missouri State University. 
While there, the fountain was moved a couple times and eventually put in storage. Downtown Maryville member Matt Gaarder mentioned it might be a good idea to install the fountain at the Pocket Park. Denise Jasinksi, executive director of Downtown Maryville, heard him and started hatching a plan to make it happen.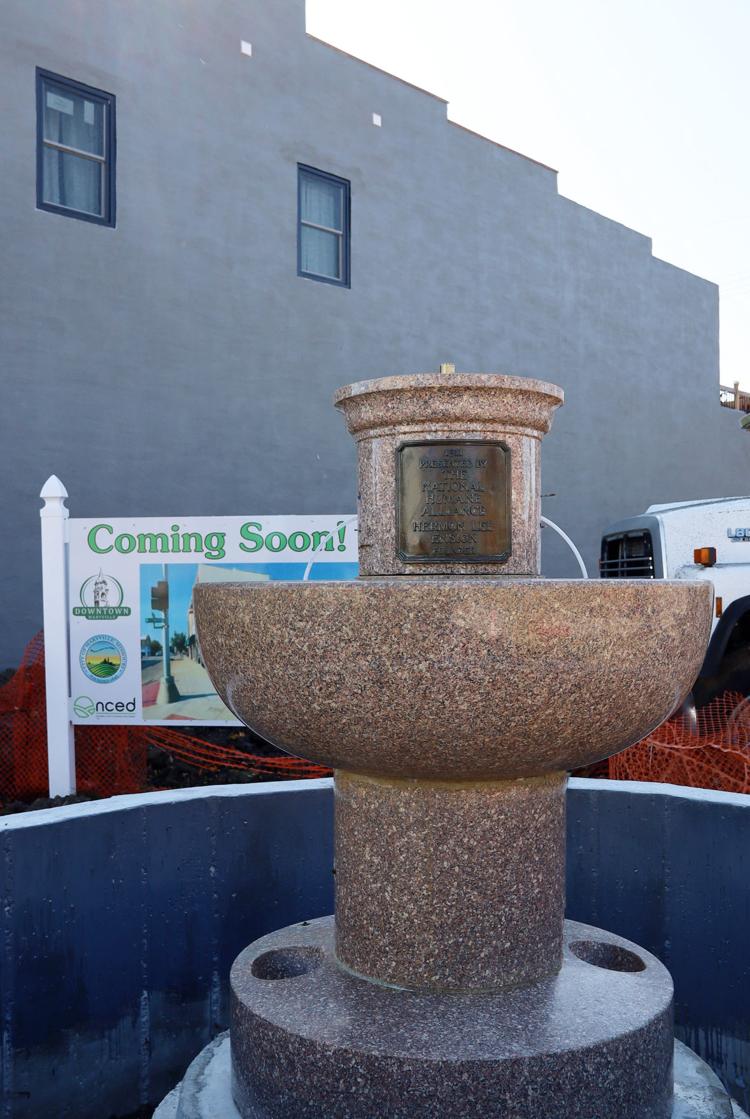 Working with numerous organizations, business owners and community members, the Pocket Park is slowly but surely coming to fruition.
Jasinski and Gaarder were on site Tuesday afternoon during the fountain installation.
"It's awesome," said Gaarder, who said he is happy to see the park taking shape. He spent part of the previous weekend removing boards from the Happy Hollow school house that will be used on the west side of the downtown park.
With two historic elements, the Downtown Maryville organization hopes the park will offer a place for people to gather in the future all the while enjoying the city's past.