Household hazardous waste collection site to open Saturday
MARYVILLE, Mo. — The Nodaway County Household Hazardous Waste collection site will be open from 8 a.m. to noon on Saturday, July 6 at the Nodaway County Maintenance Barn, 1516 E. Halsey St in Maryville.
The site serves the residents of the five counties of the Solid Waste Management District, Atchison, Gentry, Holt, Nodaway and Worth.
Residents from those counties are welcome to participate, though identification will be required. There is no fee to drop off for residents.
No commercial or business waste will be accepted. Examples of HHW include: household chemicals (bleach, ammonia and cleaners), fertilizers, pesticides, brake fluid, transmission fluid, household waxes, Ni-cad, lithium and lead acid batteries, compact fluorescent light bulbs, florescent tubes, antifreeze, oil base paint and varnish.
The Northwest Missouri Regional Council of Governments Office says not to mix household hazardous wastes together and to keep in them in original containers. No latex paint will be accepted as it can be dried out and put in the trash.
For more information call Cassie Hasekamp at 660-582-5121 ext. 4.
Animal shelter offers holiday adoption prices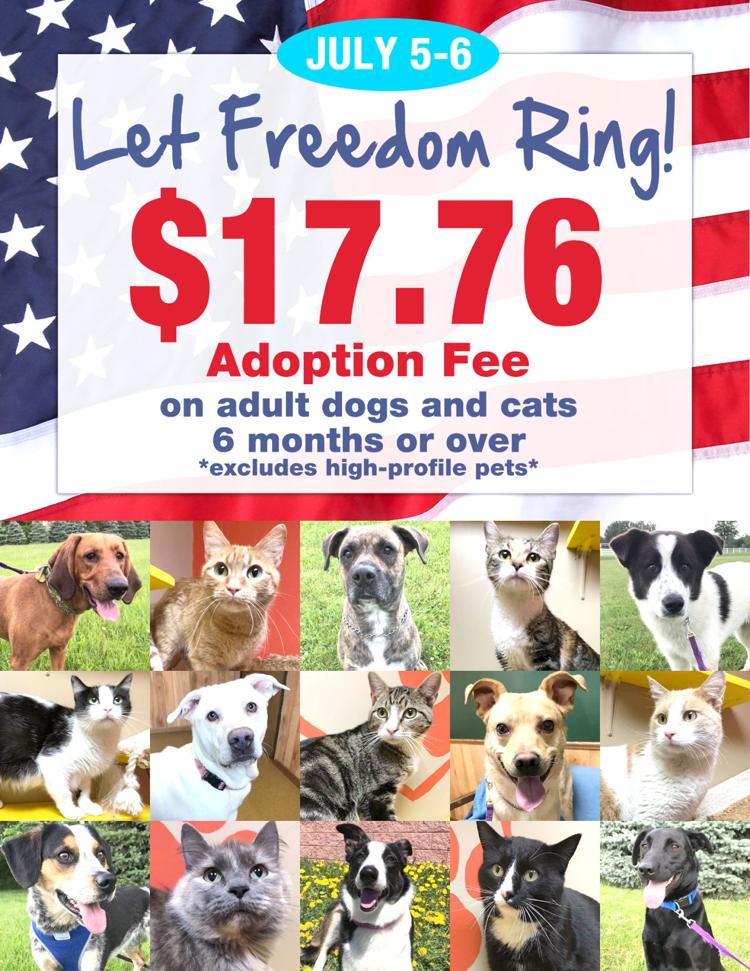 MARYVILLE, Mo. — The New Nodaway Humane Society is offering a patriotic sale for adult cats and dogs this weekend only.
Starting Friday, July 5 and running through Saturday, July 6, the society will offer the "Let Freedom Ring," adoption fee price of $17.76.
This price is for adults 6 months or older and excludes high-profile pets and puppies and kittens. With almost the same amount of dogs and cats for adoption, Shelter Manager Wendy Combs said she is hoping to see people come in to adopt pets into good homes, "... or even just (have) some animals walked and loved on," she said.
MoDOT seeks public input on annual projects
MARYVILLE, Mo. — A public comment period is open for the Statewide Transportation Program from the Missouri Department of Transportation.
The STIP is prepared annually and sets for the specific construction projects MoDOT will undertake in the next five years.
It covers highways and bridges, transit, aviation, rail, waterways, bicycle, pedestrian, and operations and maintenance projects.
Habitat for Humanity to accept home applications
MARYVILLE, Mo. —Habitat for Humanity of Nodaway County is now accepting applications for a new partner family and will host two informational meetings this month.
The meetings are open to the public and no reservations are required. The meetings are designed to give interested parties information they need about the program. Income guidelines, participation requirements and program details will be discussed and application packets provided.
Meetings are set for 6 to 8 p.m. on Thursday, July 11 and 6 to 8 p.m. on Thursday, July 25 each at the First United Methodist Church, 102 N. Main St. in Maryville.