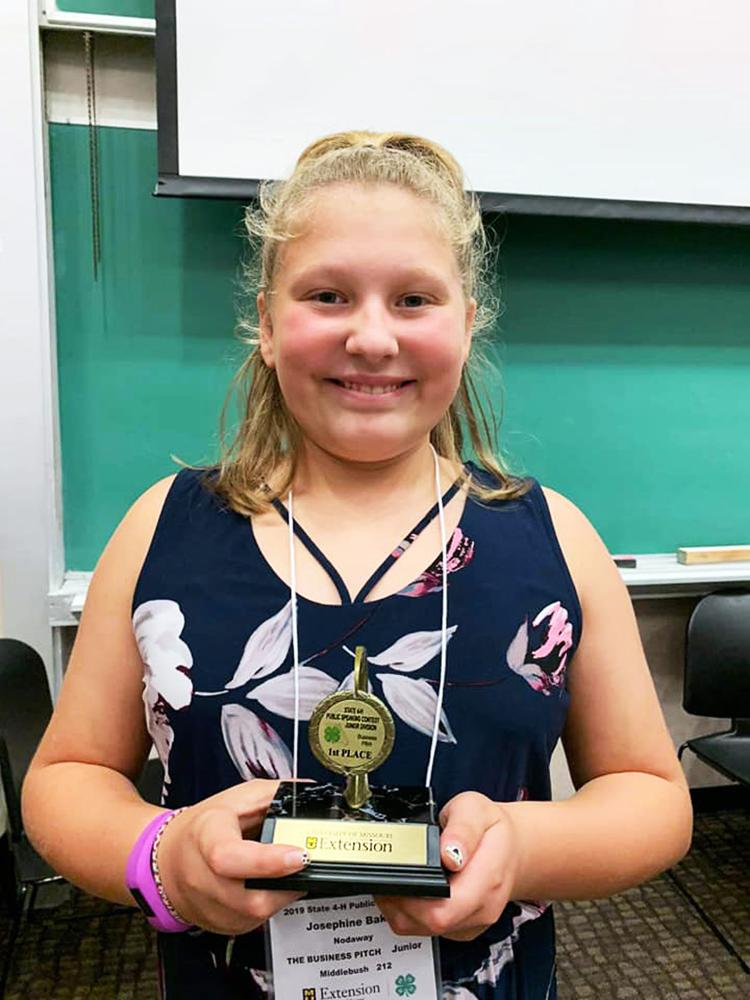 COLUMBIA, Mo. — Josie Baker of the Busy Bee 4-H Club in Barnard has received first place at the State 4-H Public Speaking Contest held Sept. 28.
Competing alongside 86 other youth from 39 counties ranging from ages 8 to 18, in six different categories, Baker placed first in the Business Pitch Junior Division.
"Communication skills are a key to success in our economic future," said Dana Auffert, Nodaway County YPA. "Youth at this contest take what they learn in Nodaway County 4-H and apply it on a larger stage.
According to Bradd Anderson, State 4-H Youth Development Specialist who coordinates the contest, the spirit of competition provides an exciting means to a developmental end.
"Winning a trophy is a thrill, but we're actually focused on the skills they develop while striving to accomplish that goal," said Anderson.