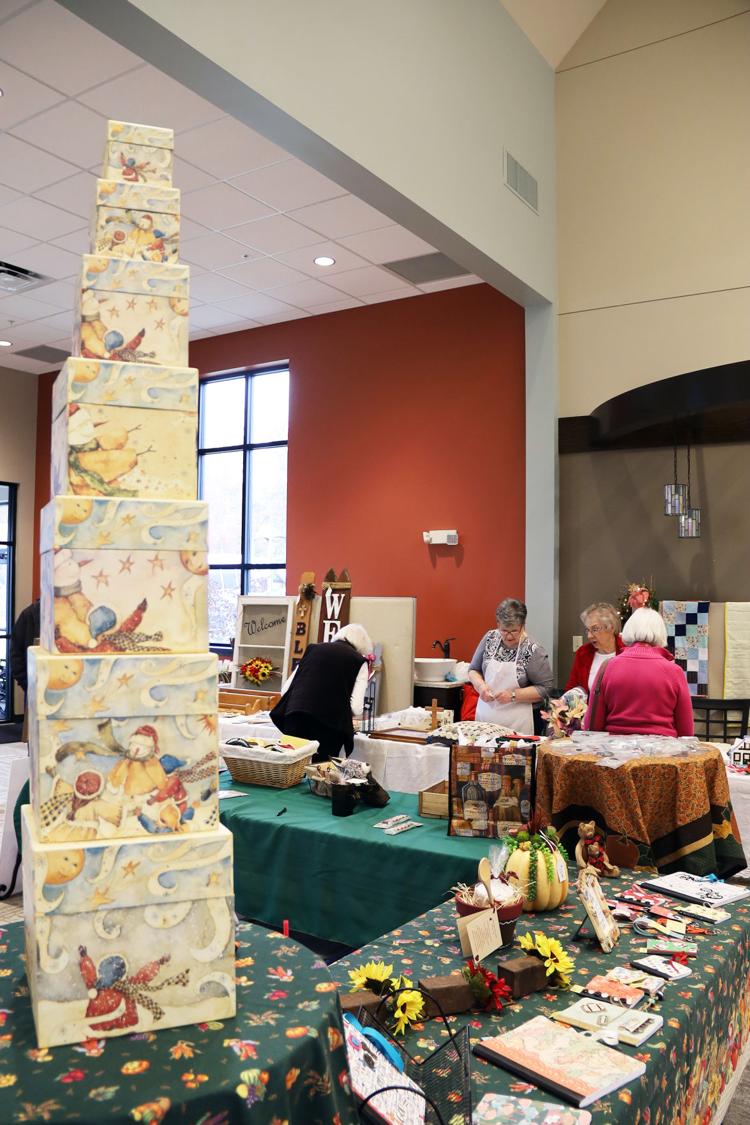 MARYVILLE, Mo. — Community members came out Tuesday for the annual Election Day Bazaar, celebrating 150 years of United Methodist Women, with freshly made doughnuts, jams, crafts and a hearty lunch.
"It's been busy," said Carolyn Franks, treasurer of the United Methodist Women. "As there wasn't an election, we don't have the crowd that we usually do, but it's been a nice, pretty steady crowd. "We had kind of a little rush around coffee time and now that lunch has started we've had a nice crowd come in."
A member of the organization since moving to Maryville 36 years ago, Franks said it's not always been called United Methodist Women, but it is the 150th year of the organization being active in Maryville.
"We're kind of celebrating that a little bit," she said.
The bazaar is the group's one annual fundraiser Franks said. The funds provide help for local children to go to church camp, the Children and Family Center in Maryville, the Noyes Home for Children in St. Joseph and to the Chillicothe Correction Center.
Franks explained the latter funds help provide a location for incarcerated women at the facility to meet with their children, but in a better location than a jail cell.
Christie Ross and Delma Goodspeed co-chaired the lunch portion of the bazaar, making sure that every task is handled and everyone gets a good meal.
"We've been very busy," said Ross. "People seem pleased with their meal. We'll know better at the end when we add everything up."