VFW collecting items for Toys 4 Tots sale
A Christmas project by Seth Ray David, VFW Post 442, is to collect items for a fundraising "Christmas-only" rummage sale that will raise money for the Toys 4 Tots program conducted annually by Today's Civic Women.
Families are asked to donate up to 10 Christmas items that will be sold as part of the rummage sale. Examples include Christmas trees and ornaments, home decorations, pictures or figurines with a Christmas theme and outside displays such as Santa Claus, reindeer, snowmen, etc.
Items should be clean and lightly used if not new, and fully functional.
Donated items can be delivered to the American Legion building in Maryville on Nov. 29 and 30 from 8 a.m. to noon.
Items will be available for sale on Dec. 6 from 3 to 7 p.m. and Dec. 7 from 8 a.m. to noon.
Benedictine Sisters to host Holiday Open House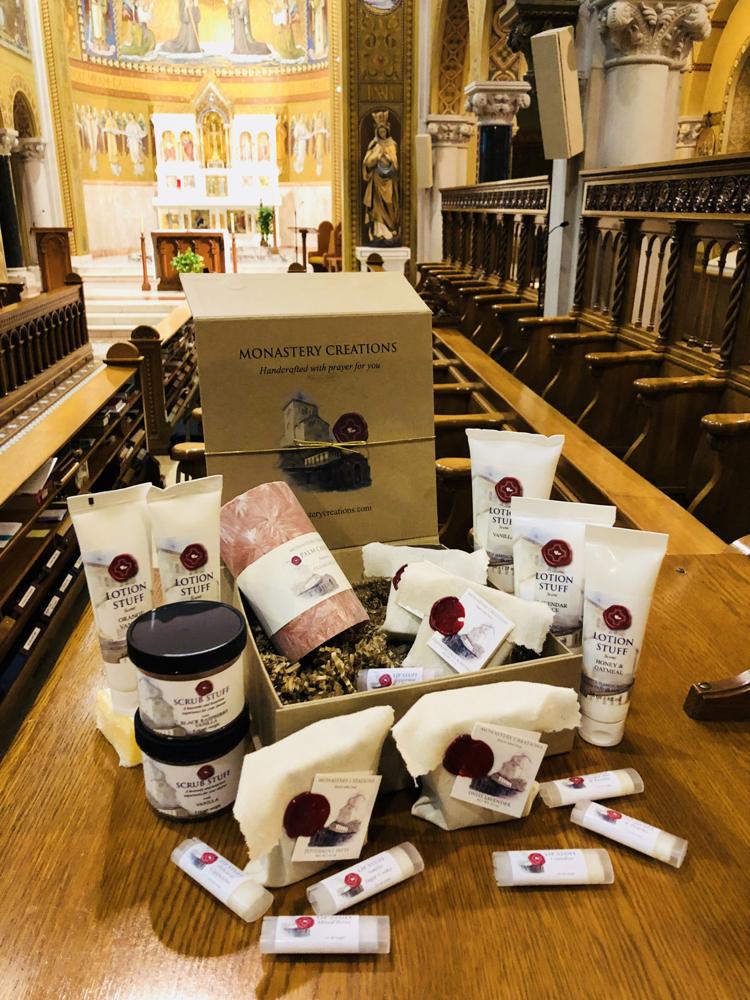 CLYDE, Mo. —The Benedictine Sisters of Perpetual Adoration in Clyde, have announced a Holiday Open House at their Soap Shop from 9 a.m. to 3 p.m. Saturday, Dec. 7.
The site of the monastery's former Apple House, the Soap Shop is home to much of the Benedictine Sisters' handcrafted soap and lotion making endeavors.
"We wanted to offer a special time for those who work during the week to visit us on a Saturday and to have fun with their holiday shopping," Benedictine Sister Cathleen Marie Timberlake, OSB said in a monastery news release.
The event will include refreshments and the opportunity to purchase the Benedictine Sisters' all-natural, handcrafted soaps, lotions, herbal salves and gift boxes.
The Benedictine Sisters' monastery is located at 31970 State Route P, Clyde, MO 64432. Visitors are asked to enter via the west or south delivery entrance and follow signs for parking.
Living Christmas Tree returns to First Baptist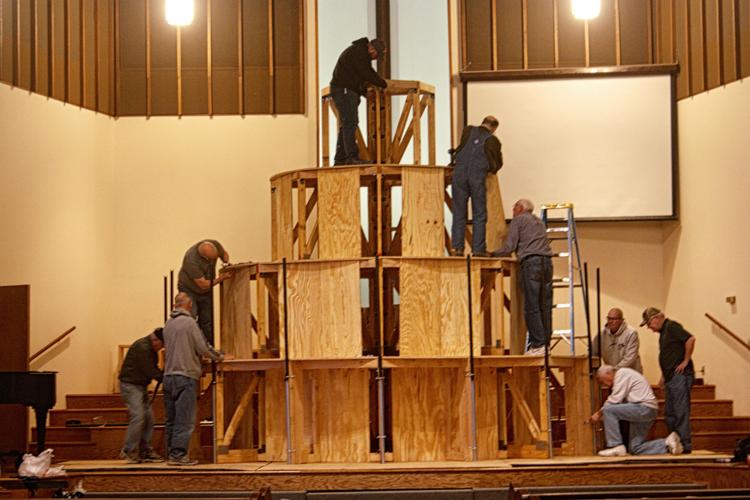 MARYVILLE, Mo. — The First Baptist Church plans to present its fourth annual Living Christmas Tree at 7:30 p.m. on Friday, Dec. 6 through Sunday, Dec. 8 at the church's location at 121 E. Jenkins St.
Recently, members of the church spent two days constructing the 30-foot tree. The musical program will be sung by the church choir standing inside the tree on its various levels.
This year's music is entitled "His Name is Jesus." The musical explores some of the names of Jesus before his coming and since, and speaks to the holiness and majesty of his name. All members of the community are invited to attend.
Ministry to host Christmas Homes Tour
MARYVILLE, Mo. — Under the Son Ministries has announced its third annual Christmas Homes Tour from 1 to 6 p.m. on Sunday, Dec. 8.
Five local families will open their homes to the public to raise funds to help the Gethsamane Home in Thailand.
The nonprofit Under the Son Ministries, run by Steve and Donella Sherry of Maryville, operates a Christian mission and home in Chiang Mai, Thailand.
Those who are offering a peek into their homes include: Matt and Jill Baker, 806 S. Alco Ave.; Scott and Jayne McGinness, 702 Pierce Ave.; Phillip and Erin Pohren, 132 N. Grand Ave.; Phil and Amy Schreck, 1141 S. Sunset Drive; and Sue Wood, 1012 Victory Lane.
Tickets for the tour are $20 and may be purchased from any of the homeowners or at Ferluknat Farm, Harvest Blessings, La Chic, Maryville Florists, Minnie Lane and The Kitchen and Bath Source.
Northwest to hold 11th Holiday Tree Lighting
MARYVILLE, Mo. — Area residents have been invited to join the Northwest Missouri State University community for the 11th annual Holiday Tree Lighting at the Memorial Bell Tour on campus.
The event, hosted by President John Jasinski's family, will begin at 5:15 p.m. on Tuesday, Dec. 3, at the tower, according to a university news release.
The program will include remarks from Jasinksi, Maryville Mayor Rachael Martin and students of different religions.