Maryville Band Boosters to hold silent auction, dinner fundraiser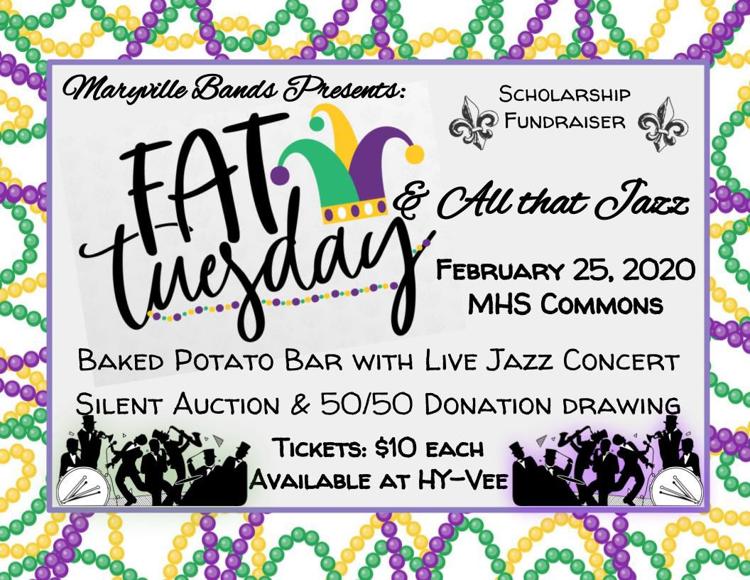 MARYVILLE, Mo. — The Maryville Band Boosters has announced its Fat Tuesday & All That Jazz fundraiser dinner and silent auction event, set for Tuesday, Feb. 25 in the Maryville High School commons.
The event will feature a baked potato bar dinner with live jazz music from Maryville Middle School and high school jazz bands.
Several items will be available for a silent auction and a 50/50 donation raffle also will be held. Tickets to the dinner are $10 and available at the Hy-Vee service desk. Raffle tickets are available during high school home basketball games or by contacting a band booster.
Funds from the dinner tickets and silent auction items will be used for the scholarship fund. Funds from the raffle will benefit the general band booster fund to purchase new instruments for the program.
Maryville Optimists to hold photography contest
MARYVILLE, Mo. — The Maryville Optimist Club is participating in a new program, the Optimists Photography Contest for 2020, and welcomes student photographers.
The contest is open to elementary through high school students and focuses on introducing students to the Optimist Creed and the artistic expression of it through photography.
Students are asked to submit photos that illustrate/exemplify one of the 10 verses/lines of the "The Optimist Creed." Each photographer may submit up to two photos, but may not win a prize for more than one.
Photos may be submitted in the following sizes: 4x6 inches, 5x7 inches or 8x10 inches in black and white or color. No editing other than basic cropping is allowed.
For more information about presentation requirements or an entry form and a copy of the creed, contact Beth Zech at zechjb90@gmail.com or Terri Stewart at tjweichi@hotmail.com. Deadline for submissions is April 4.
Northwest TRIO program to celebrate National TRIO Day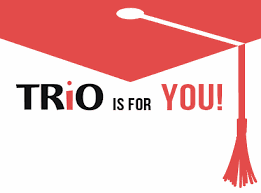 MARYVILLE, Mo. — Students and alumni of the Northwest Missouri State University TRIO program plan to celebrate 30 years of providing services to the university and community during the week of Feb. 24-29 with numerous events hosted by TRIO and Student Support Services, the pre-college programs, Upward Bound and Upward Bound Math & Science.
Student Support Services will host a week of TRIO Day celebrations beginning with the presentation of the TRIO Hall of Fame Award at 4 p.m. on Monday, Feb. 24 in Room 372 of the Administration Building.
On Tuesday, at 6:45 p.m. the group will host Movie Night at The Hangar.
Starting at 10:30 a.m. on Wednesday, Feb. 26, an iEmpathize Exhibit regarding Human Trafficking will be on display at Northwest's Kansas City campus. For more information visit the website http://bit.ly/iEmpathizeExhibit.
Thursday, Feb. 27 will be TRIO Night at Bearcat Arena during the men's and women's basketball games.
On Saturday at 8:30 a.m., a Hall of Fame Award will be given and a proclamation will be read by Jay Johnson, associate provost, in Garrett Strong Room 2250.
TRIO programs continue to create change, according to an organization news release. It is a federally recognized educational outreach program designed for students with disadvantaged backgrounds.