More than 4,600 cars traveled along U.S. Highway 136 during a 24-hour traffic count conducted by members of the 136 Corridor organization.
A study resulting from the count will be presented during a corridor meeting scheduled to start at 6:30 p.m. tonight at the Maryville City Hall.
Jack Parker, who helped organize the traffic count, said the effort is designed to show Missouri State Highway and Transportation Department officials that there is a need to improve the road.
"We only want our fair share of money per mile," Parker said. "But we don't want it in 2007."
"More in '94" was the theme for the Otoe District, Pony Express Council, annual recognition dinner at the Maryville Elks Lodge. John C. Andrews, district chairman, served as master of ceremonies for the event.
The affair is held once a year to give special recognition to the district's Eagle Scout class along with area Scout troops and Cub packs.
The E.A. Pence Outstanding Eagle Scout Award was presented to Christopher Carpenter by Duane Hersh.
Despite some recent distractions, the Spoofhounds wrestling team came away with the District 8 title and qualified each wrestler for sectionals.
Maryville won the tournament with 207.5 points on Feb. 7 in Albany. Maysville finished second with 180 points.
"We thought this was great with the problems we had this week," said Spoofhounds head coach Joe Drake.
The Northwest Missouri State University Board of Regents has approved a proposed merger with the University of Missouri System. The only dissenting voice in Saturday's 7-1 vote in favor of the merger came from Lydia Hurst, who said the merger plan resembled a "leap of faith," particularly where funding allocations and information provided to the public were concerned.
But Regent Rita Hanks called the move "the next step" for Northwest.
Sr. Mary Jean Ryan, FSM, president/CEO of SSM Health Care, has announced that the non-profit corporation, which operates St. Francis Hospital & Health Systems in Maryville, will become tobacco free by Nov. 18, 2004, the date of the American Cancer Society's Great American Smokeout.
In making the announcement, Ryan said, "As a health care organization committed to the health and safety of its employees, patients and their families, it is our responsibility to take a leadership role on this major public health issues.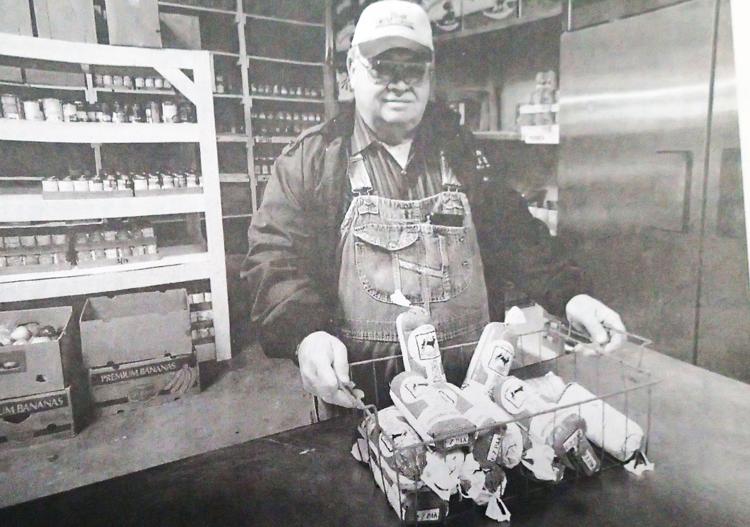 A Tarkio High School teacher used his competitive nature to tackle something that has been plaguing his personal life — his weight. Luke Cox teaches at THS, is married and has three children. He also coaches football, basketball and track. In early 2013, Cox weighed over 415 pounds. He wore a size 5X-extra-large T-shirt and size 50 jeans. "Here I was teaching students and athletes discipline and hard work when I had none myself," Cox said. It took an innocent comment from his son to change his mind.

The Maryville Board of Education met in closed session for just over an hour Thursday, after which Superintendent Larry Linthacum announced the creation of the new position of athletic director and the reassignment of Activities Director Paul Snow, effective next fall.