MARYVILLE, Mo. — No real surprise to anyone, Everett Sticken with his 1957 Triumph took home the Best in Show prize at this year's Nodaway County Fair Motorcycle Show. Even with a bike that has won three consecutive fair Best in Shows, he hasn't stopped collecting special, beautiful and rare motorcycles.
"They just find me," he told The Forum on July 17 after his nearly fully-original Triumph was announced the winner.
But it wasn't the only bike he had in the show with a history, and one to which Sticken has the original logbook.
Sticken also brought in a 1957 Royal Enfield Bullet from Redditch, England, specifically noting it's not from the plant in India. He found this one at Baxter Cycle in Marne, Iowa, where they tend to call him when a specialty bike shows up.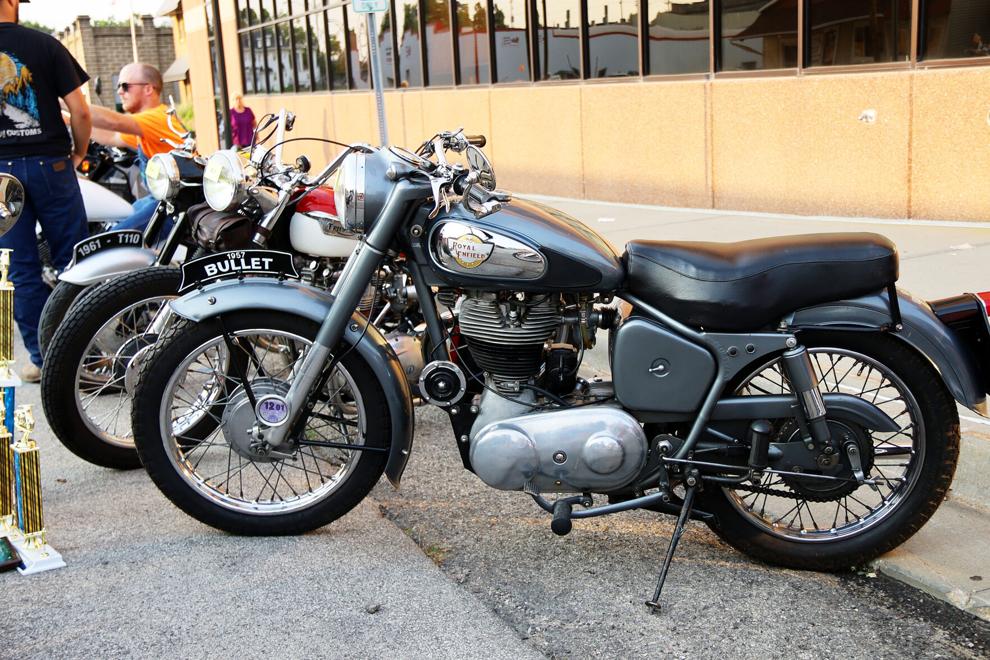 "They just took that one in on trade," Sticken said.
The original owner had gotten the bike new in college, rode it all through school then burnt the motor out on it and set it in a shed until the early 1990s.
Sticken said he pulled it out of the shed, repaired it and made a lot of updates. The story of this bike was so interesting, Sticken said that he has a magazine at home that features this bike specifically. He got that magazine as well as the original log book and a letter detailing the items shipped and how to correctly uncrate it when it arrived from England.
"Once I started collecting and people knew it, they started bringing them to me," he said.
He said the rarest bike at the Nodaway County Fair Motorcycle Show was a 1965 Panther that he brought. The single-cylinder 650 was manufactured by Phelon & Moore in Cleckheaton, Yorkshire, England which produced motorcycles from 1904-1967. Sticken said the bikes were never imported to the United States.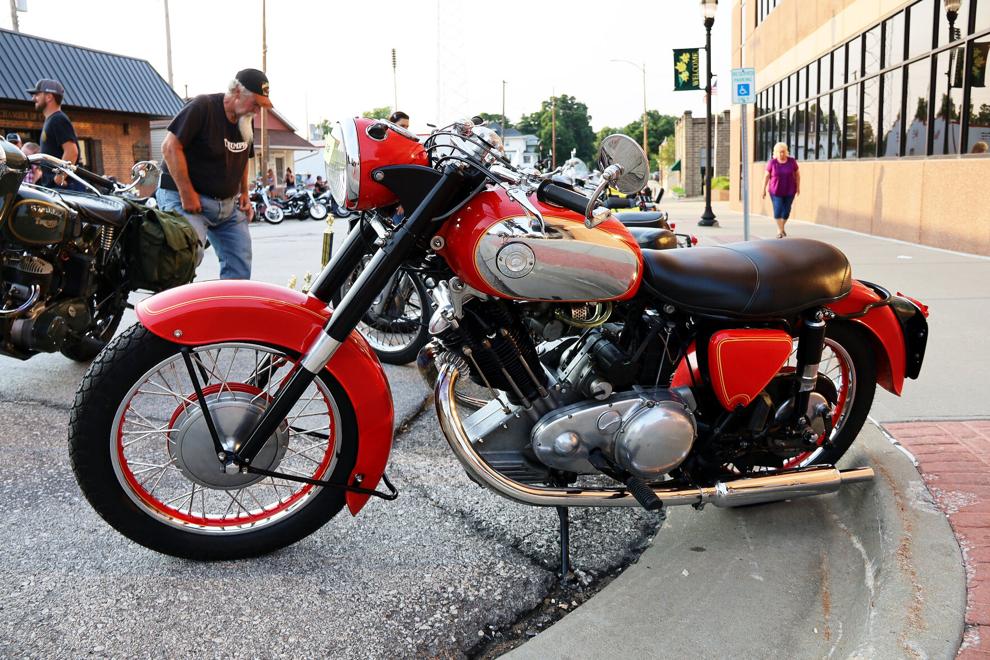 He explained they were created to pull a sidecar, so if an owner didn't plan to pull a sidecar with it, the gears had to be changed on it.
Sticken said four of his bikes on display at the fair came from Baxter Cycle.
"They get as much money as they can out of me," he joked. "A lot of time when they get rare bikes like these, they call me because they know I'm going to use them. They're not going to sit in a museum. I'm going to show them and I'm going to ride them."
Sticken honestly doesn't know how many bikes he has, but that he counted a couple years ago and its around a couple dozen. He's traded and bought since then, though. Most recently he traded two on July 15 for a BMW convertible.
"It'll give my daughter something to drive," he said.
Sticken said he's got two or three more shows this summer where he expects to receive a similar amount of awards for his specialty motorcycles.
He told The Forum that he has shelving above his door in a spare room on which he organizes his trophies.
"I've got them most the way around the room," he said.
But Sticken isn't the only one who took home a trophy from the fair, Bryan Skidmore, of Maryville, received his first place trophy showing his grandfather, Bob Skidmore's 1969 Harley-Davidson FLH Electraglide.
He told The Forum that the bike had been sitting for 25 years and his grandfather gave it to him last fall. Taking the winter and a lot of the spring to have it repaired at Mike's Cycles in Maryville, this is Skidmore's first show featuring the bike.
"It needed some work," he said. "Mike took it on in March."
Skidmore said he's not sure he'll continue to show the bike, but it was enjoyable to do so at the fair.
Ricky Hart placed first in the American 1200cc and under class with his 2021 Indian Scout he bought out of Iowa.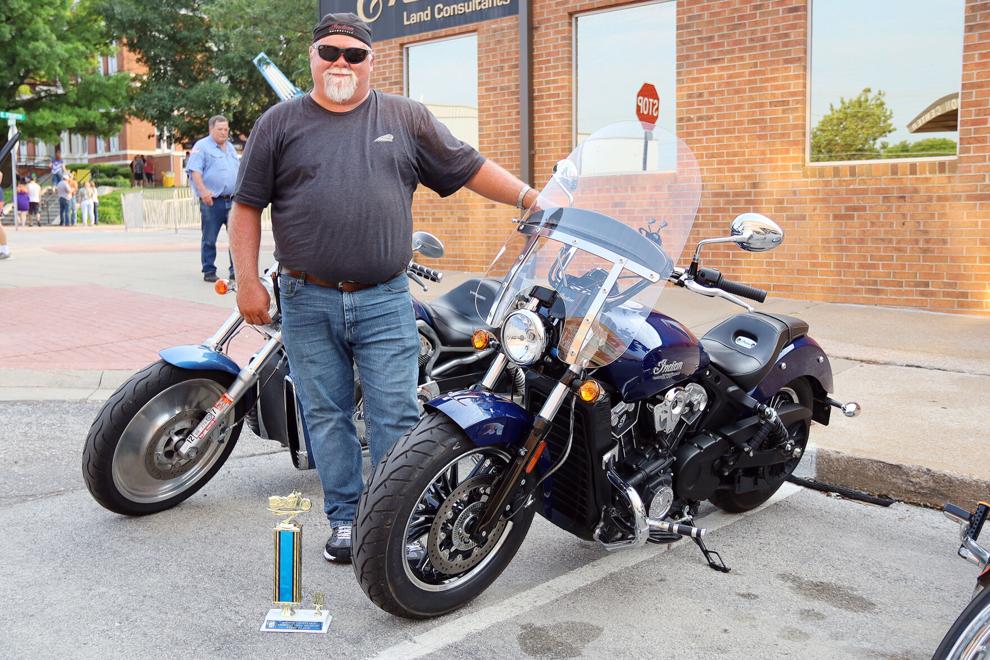 "When they gave out them stimulus packages they said you need to put it back into America, so I did," he said. "I bought an American bike. … They call that Deep Sea Blue," he said about the color of his motorcycle.
Hart decided to bring only one bike to the show after helping Sticken bring up all his bikes, including the Best in Show bike.
"That's a hard bike to (beat)," he said. "You don't see that very often, plus it was in the war."