SKIDMORE, Mo. — Restaurateur, history buff, nurse, volunteer, community builder and alderman are just a few of the titles bestowed upon Skidmore resident Sandy Wright, but in the near future she'll need one fewer.
Since being told she will need two knee replacement surgeries, the restaurant owner has begun the search for someone to buy her restaurant.
If no one can be found, she will have to close the business after two good years for the business.
"I don't want to lose that for the town," she said.
Wright explained that she, having never run a restaurant before, took help where she could to learn about the restaurant business and narrow her food choices by the interest of her patrons. Business has been good since the beginning, meaning there's a real need for it in the area, she believes.
"We have huge business, but I can't balance everything on my plate anymore," she said.
Opening in January 2018, the restaurant began garnering fame for its homemade diner-style food, solid customer service and, of course, its extremely large tenderloins that hang well over their plates. Good Time Charlie's has been featured in Feast Magazine and Missouri Life.
People have come from all over the state, Kansas City, St. Joe even St. Louis, said Wright.
"I just want to thank the community for their support, we wouldn't be here without them," said Wright. "I have really enjoyed getting to meet new people who come through town and have made a lot of new friends. We still get a lot of people coming in asking about the McElroy shooting … and these documentaries have kind of fueled that too."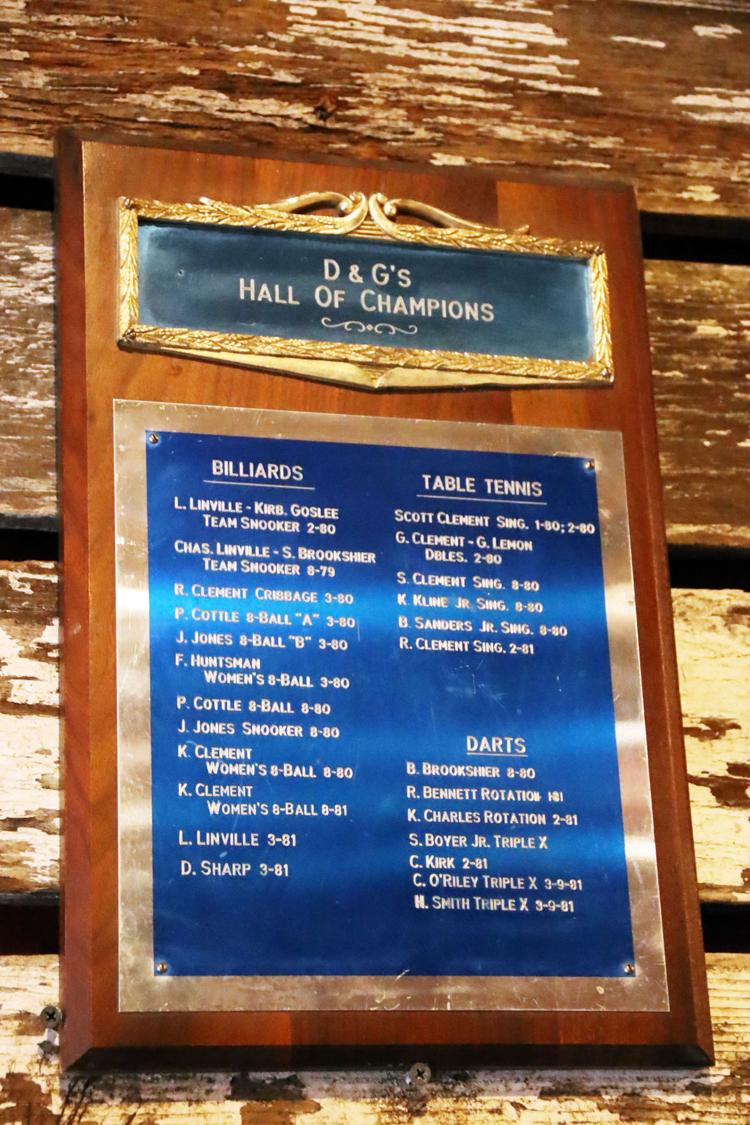 The restaurant has held private venue events for the Graham Lions Club, the Skidmore Fire Department and other local groups.
In early Nov. the restaurant hosted the Northeastern State University football team and staff from Tahlequah, Oklahoma.
"They wanted tenderloins, the whole ones, and chicken fried steak and that's all they wanted," she said. "We did it cafeteria style for 75 people and they were so happy."
Wright said she still has people coming in for the first time from Maryville and Mound City, saying "We didn't know you were here."
Last week a couple of hunters were in the restaurant, one from Albany, Missouri, the other Albany, New York.
Both ordered half tenderloins, and said they were tasty.
Donnie Stevens, of Albany, Missouri, said it had "very good flavor."
Wright explained that the restaurant has been a place for hunters and farmers who have been huge supporters of the restaurant along with many regular customers, including Marvin Sumy, city employee, who visits the restaurant multiple times per day sometimes just for coffee, others for meals with his wife.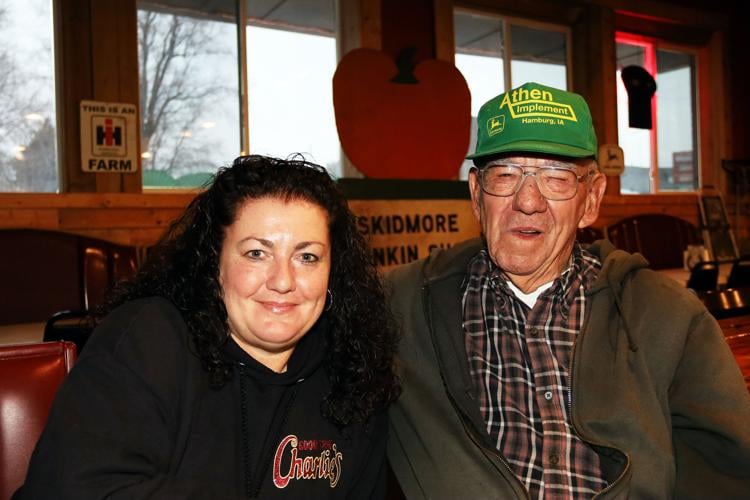 "I hate to even think about it not being here," he said. "I come regularly. If I looked at my bank statement it says 'Good Time Charlie's, Good Time Charlie's, Good Time Charlie's.'"
With no specific favorites Sumy, former owner of Sumy Oil Co., said everything he's eaten in the restaurant has been delicious.
Wright said they do a special quarter-sized tenderloin for him sometimes, because even a half is too large.
"I think it's a really nice place (for families) to go," Sumy said.
Even though the restaurant has a good sized bar and offers liquor by the drink, Wright has worked to create a family friendly restaurant atmosphere.
"I understand what you're doing, and I understand why you're doing it, but that don't keep us from wanting you to keep it open," Sumy told Wright.
In 2012, Wright bought the building that had been empty for 20 years, but had been a grocery store/restaurant before that owned by the Kepka family and Bowenkamp family before them.
She rented it from 2015 to 2017, while away helping her dad in New Mexico, but the renter's business didn't flourish and eventually closed.
Wright put a considerable amount of funds and time into recreating the building and decided to open it and run it herself.
"I had really good help when it first started," said Wright. "We came up with all our own menu items and it was a success."
To Wright it was important to incorporate some of Skidmore's history into the restaurant. She specified, the more positive part, showing the older businesses in town.
"Support has been wonderful," she said. "People have brought me mementos of businesses that have been gone for over 50 years. I just want to show that we're more than what the media portrays us to be with these documentaries that keep coming out. There are a lot of good people around here.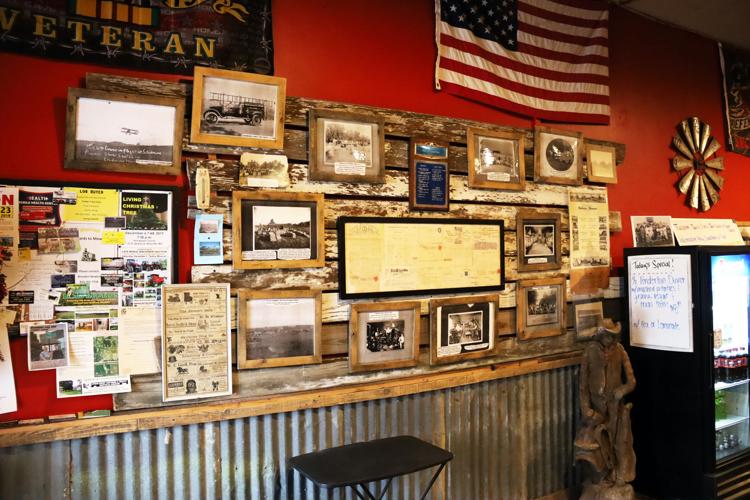 "The museum has been wonderful, they've let me borrow pictures and memorabilia that we can share with visitors, because we don't get a lot of visitors to the museum. I thought this was a good way to show some of our past."
Wright said she qualifies for the Vocational Rehabilitation program and she intends to take this opportunity to become a Family Nurse Practitioner.
"I need to focus on me and I'm going to be out 12 weeks for that," she said. "I can't run the restaurant and I don't want to lose this chance again to go back to graduate school. I can't turn it down."
Once achieved, Wright said she's even considered the idea of opening a practice in Skidmore.
But for the restaurant her goal is to find someone from the area who cares about the town and will provide the same service and food.
"People come from all over for our tenderloins and our home-cooked meals and I don't want to lose that for the community," she said.
Wright's had several initial inquiries, but nothing concrete.
Should it sweeten the pot, Wright said she's also been working to renovate the bank next door — into which she had planned to expand the kitchen and create a covered outdoor dining patio — and it could be conveyed with the purchase of the building. She even may consider a lease-to-own option.
"I think it would do well with a mom-and-pop team, two, it's hard for one person to do both the front and the back," she said. "Trying to go to bare bones staff, it's just impossible. We get too busy for that and customer service has to come first.
"For a small town, we've done really well. The community support has been awesome. It's really something we've needed a long time, a place to come and gather. I don't want to see it close; I just don't see any other option if I can't find someone to take it."