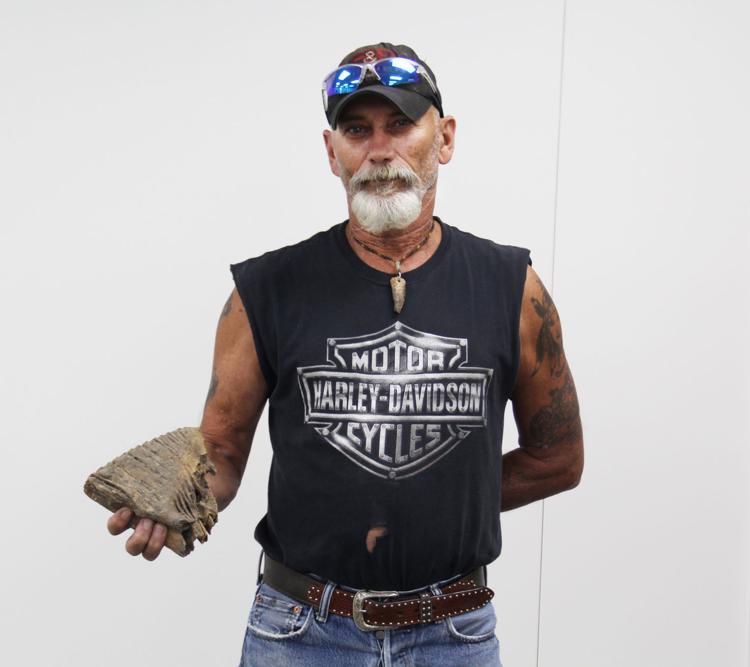 MARYVILLE, Mo. — When Randy McKee got off a work site early one Tuesday afternoon, he wasn't expecting to spend his time playing amateur "paleodentist." But in each life, as the saying goes, some 20,000-year-old teeth occasionally fall. Or, as in McKee's case, pop up in a riverbed.
On Sept. 10, McKee, of Chillicothe, was working on a crew repairing U.S. Highway 71. When the crew was released early, he headed to the One Hundred and Two River to pass the time looking for arrowheads.
"I love to arrowhead hunt, and I do a lot of it," he told The Forum. And he's got the collection to prove it.
The week before, he'd found a spearpoint, and was searching for more near the same spot when something else caught his eye, though he wasn't quite sure what it was.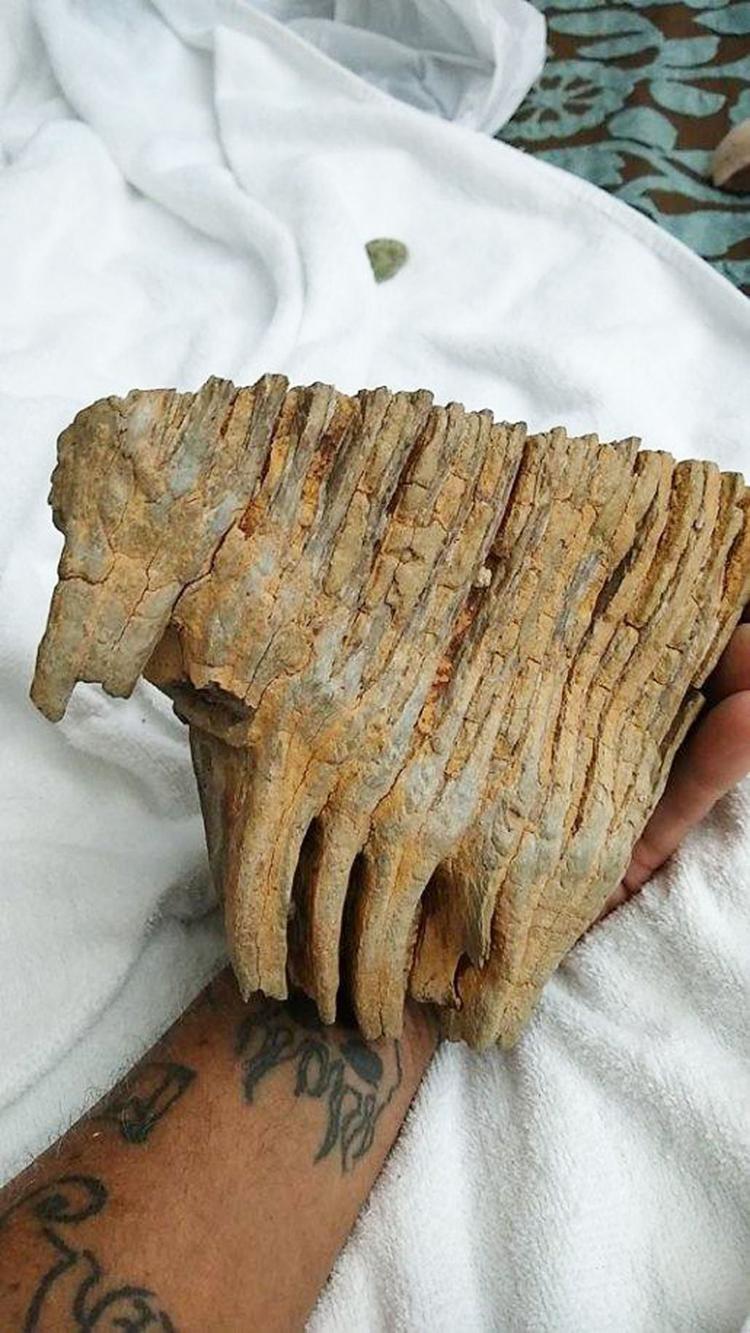 To confirm, he phoned a friend.
"Yeah, it's a rock," his friend told him. "If you don't want it I'll take it."
But McKee didn't buy it, and pressed again.
"You got a woolly mammoth tooth," his friend told him.
"I just like, fell apart," McKee said. "I found a woolly mammoth tooth! How lucky can you get to find a woolly mammoth tooth?"
It turns out, fairly lucky.
"It is pretty hard to find pieces of mammoth teeth and even harder to find a nearly complete one (in Missouri)," Pat Mulvany, a geologist with the Missouri Geological Survey told The Forum in an email. "I have found scads of arrowheads, several dinosaur bones and teeth in western states, but no mammoth or mastadon teeth since I became interested in such things in the middle 1960s. The guy made a good find."
Mulvany confirmed that the tooth McKee found was indeed a mammoth tooth from pictures sent by The Forum, and estimated the tooth was between 20,000 and 40,000 years old.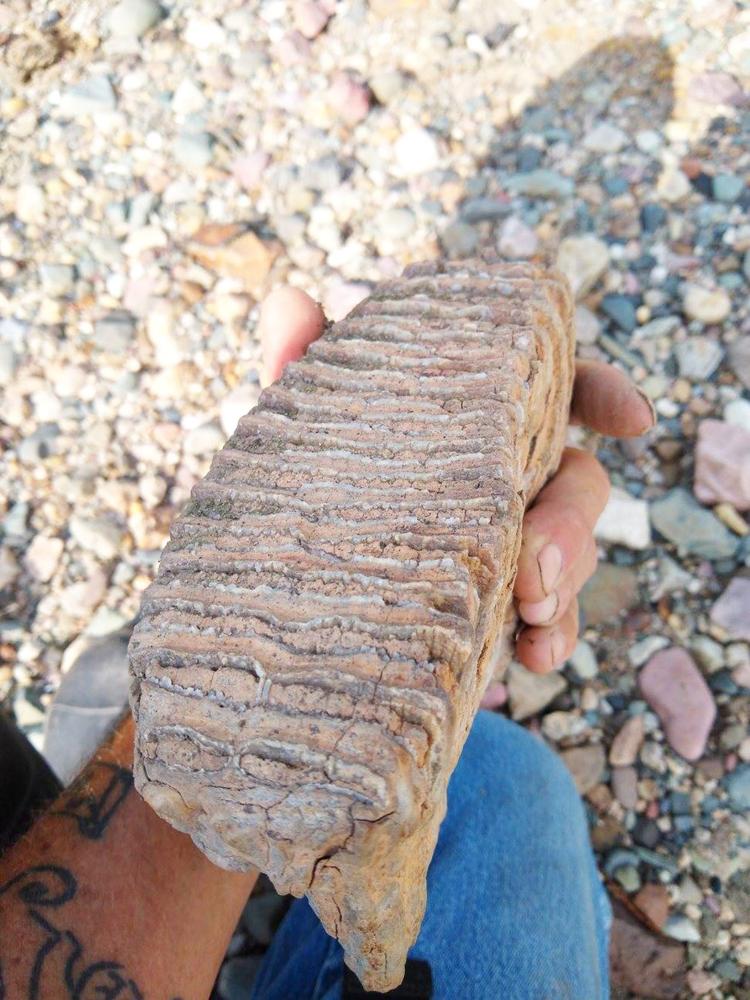 He said that although it's uncommon to find things like that in our area nowadays, there were plenty of mammoths roaming what would eventually become Missouri at one time.
"Various mammoth species inhabited North America during the Pleistocene Epoch of geologic time from 10,000 to about 2 million years ago," Mulvany said. "Mammoths were probably as common in North America as elephants are today in Africa."
And now, after taking the slow track on a forward-moving time machine to end up on the banks of the One Hundred and Two River near Maryville in 2019, what's next for the tooth?
"Probably just show it to my granddaughters," McKee said. "Who knows, I've never had a woolly mammoth tooth before."