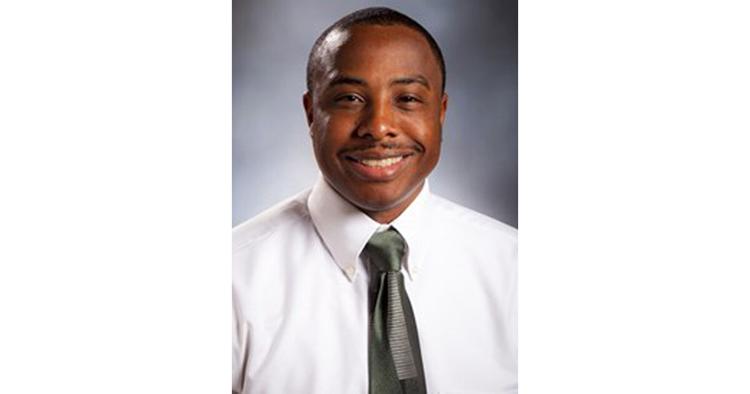 MARYVILLE, Mo. — It seems everyone, by now, has seen the video. The one that's ignited protests ranging from peaceful to riot-like in every state in the country. The one that has prompted the deployment of the National Guard in cities across the nation. The one that depicts the tragic last moments in the life of George Floyd, an unarmed black man who died May 25 after white Minneapolis police officer Derek Chauvin pinned Floyd face down on the ground and pressed his knee against Floyd's neck for more than eight minutes.
As the daily nationwide protests have entered their second week, with looting, tear gas and militarized police defining the nightlife of much of the nation, it appears America has reached its boiling point. Houston has too. 
"There was obviously a feeling of sadness," Houston said, as he recounted the first time he viewed the video of Floyd's death. "Anger. Frustration — on the premise that here this is happening again. And again." And again." 
Houston, by now, is exhausted. He knows the names of too many black men — Eric Garner, Philando Castile, George Floyd — who have famously lost their lives to police brutality at the hands of white officers in the last decade. He has been stopped in his tracks too many times while scrolling through social media, his attention caught by another of American law enforcement's darkest episodes caught on film. 
Mostly, though, Houston is sickened by the lack of progress, by calls for reform going unanswered, by the names he remembers in vain. That's why he's speaking out, using his platform on social media in the last week to call for action and to help both spotlight and advance the dialogue gripping the nation. 
"It was just one of those things — a feeling of being tired," Houston said, though he said he was cognizant of his position at the university as he mulled whether to speak out. He said he wondered, just "a little bit," about the possibility of a repercussion for voicing his opinion. Ultimately, though, Houston decided to use his platform, to help advance an issue that is more personal to him than almost all of his colleagues in the Northwest athletic department, an issue that affects him differently than it does white people, who make up more than 90 percent of Maryville. 
"This was just at a point where it was just like, 'This is beyond ridiculous,' in terms of how George Floyd was treated in that situation," Houston said. "I just felt like I needed to say something."
In one of his May 30 tweets, Houston responded directly to a fan who had criticized the University of Texas football's Director of Recruiting Bryan Carrington. The fan told Carrington to "stick to recruiting," echoing a "stick to sports" cliche often thrust at athletes and coaches over the last half-decade who dare to give their opinions on social issues, a sentiment Houston takes issue with. 
For Houston, the "stick to sports" cliche plays a role in a broader narrative, one he says is hypocritical yet dates back two centuries. Some fans, it seems, see coaches and athletes only as a form of escape, modern-day fiddlers paid to play a sport or coach a team and entertain a crowd. 
In some ways, it's dehumanizing, Houston said. It separates coaches from who they are as people. How can fans freely voice their displeasure with a coach's politics if that same coach isn't allowed to share them? 
"As if we're not citizens — living, breathing, humans who have rights," Houston said. "The audacity for you to feel like you can tell somebody else to be silent about an issue is ludicrous."
The killing of Floyd, the nationwide escalation of protests and the hypocritical dialogue that surrounds the issue have left Houston frustrated. And while the assistant coach is fed up, perhaps mostly with being fed up, head Northwest women's basketball coach Austin Meyer understands that Meyer himself will never fully understand.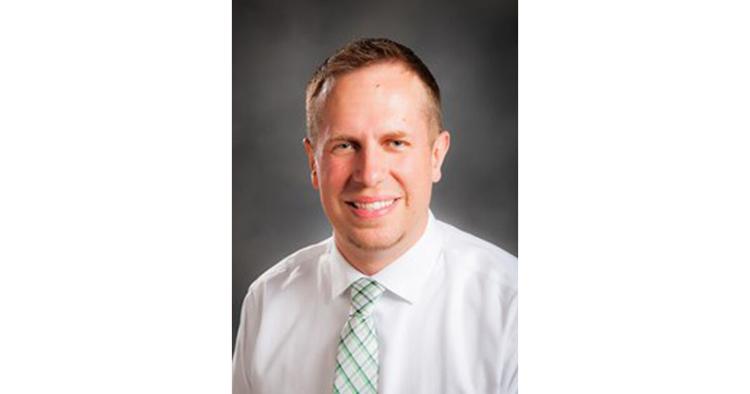 "Me, personally, when I walk out the door every day, I'm a white man," Meyer said. "There's no way I know what it's like being in somebody else's shoes." 
Meyer said he's grateful to coach alongside Houston, one of his best friends, and talk with him every day. Conversations that normally revolve around scouting reports and film review have lately turned more often to politics, Meyer said, and perhaps that's why the coach, who's getting set for his third year at the helm of the women's program, issued a statement Monday afternoon acknowledging racism and condemning it. 
In doing so, Meyer became Northwest's first white coach to comment directly on the issue that finds itself at the forefront of the country, a full four days after Houston first commented on the killing of Floyd and the growing racial tensions. Since then, Northwest men's basketball coach Ben McCollum issued a statement.
Houston said he was grateful for Meyer's public support, though that he understands why some coaches may refrain from comment. An ideal world, Houston said, every coach he knows would issue a statement, though in an ideal world they wouldn't have to. 
In his statement, Meyer preached love and unity. He said, at times, athletics feels insulated from the real world, and that this week helped remind him that it isn't. Meyer said he isn't sure what he'll say to his team once they're all in the same room again, but that he was thankful to have Houston with him as they navigated what to say to the black players on their roster amid the increasing racial tension across the U.S. 
"For me, individually, I reached out to all of our kids and just told them, 'I'm here for you,'" Meyer said. "'Obviously, I don't know what it's like to be in your shoes, but I want you to know I'm here for you.'"
Houston has been in their shoes. In a lot of ways, he still is. 
There are differences between Houston and most of the people he lives and works around that they'll never be able to fully empathize with. He's never been brutalized by a police officer, but in some ways, the racism he has faced is just as bad, the kind of instances and microaggressions that go unnoticed by those who haven't experienced them, by those who never will. 
So, Houston has some questions for you and me — and he doesn't need the answers. At least, not as bad as we do. He already knows the answers. 
Have you ever been pulled over for driving too close to a different car on the interstate? Are you conscious of what you do with your hands when you're in grocery stores, so employees don't think you're trying to steal? Do you make sure you wear Bearcat gear when you go for a jog so people know you're one of them?
Houston has been pulled over for driving too close to other vehicles — close to 10 times, he said, just two days after new data showed that black drivers are 91 percent more likely to be stopped than white drivers in Missouri. He tries to avoid picking up small items in grocery stores — because anything that might fit in his pockets could feed into a narrative he's trying desperately to avoid. And he always makes sure to wear Northwest-adorned apparel when he runs, trying to make a connection with people who might not connect with him otherwise. 
Houston said he understands the anger some people have with the protestors, particularly those who have instigated violence and began looting over the last week or so. Houston's angry too. But anger, in this moment, seems to be fueling hope, with much of the nation engaged in a dialogue centered on reform. 
Houston has heard the calls for progress and the commitments to unity. He's felt the support of millions around the nation, converging together in a movement. He's seen people, of all races, finally as angry as he is. 
"People — you see all over Facebook, Twitter, etc. — saying 'Hey, we're all in this together," Houston said. "You see those and, of course, we all want to believe that and get to that point. But then if we have any backslide on that, it's like, 'Well, God, did we really mean that?'"