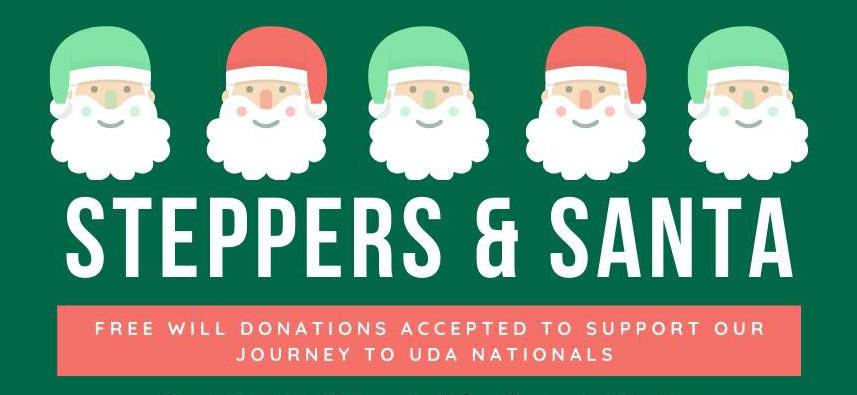 Meet Santa and Bearcat Steppers on Saturday
MARYVILLE, Mo. — The public has been invited to meet Santa Claus by the Northwest Missouri State University Bearcat Steppers.
From 8:30 to 11 a.m. on Saturday, Dec. 7 at A Step Ahead Dance Studio, 316 N. Main St., children and adults alike may meet with Santa and the Bearcat Steppers; have a picture taken with Santa; make reindeer food for Christmas Eve; and eat doughnuts and drink juice, while supplies last.
While the event is free to attend, donations will be accepted to help send the Steppers to the Universal Dance Association national competition in Orlando, Florida.
Google trainer program to be held in Maryville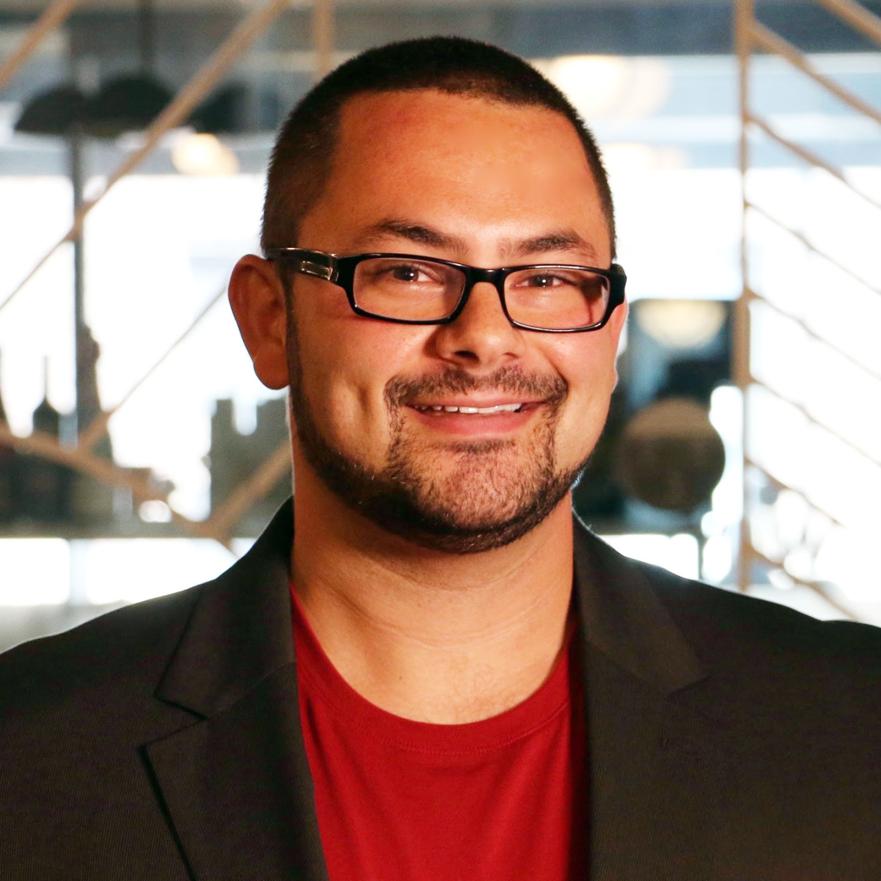 MARYVILLE, Mo. — A Grow with Google Professional Trainer Program has been scheduled for Wednesday, Dec. 11 at The Bridge, 1122 S. Main St.
The workshop plans to offer tools for local business owners who want to connect with customers using Google My Business; create or claim a business profile on Google; manage a business on Google Search and Maps; or create a free website using the info from a business profile. 
K.C. holiday lights tour to benefit BBBS
KANSAS CITY, Mo. — Boulevard Limousine has selected Big Brothers Big Sisters of Nodaway County as a beneficiary partner to offer area residents a Christmas lights tour of Kansas City while raising money for the organization.
The tour will leave Maryville at 3 p.m. on Saturday, Dec. 14, in a chauffeured vehicle and stop in Zona Rosa for dinner. The Holiday Lights Tour afterward will include the Mayor's Christmas Tree in Crown Center, Country Club Plaza lights, the Armour Fields neighborhood, Christmas Place, and the holiday lights on Farmstead Lane at the Deanna Rose Children's Farmstead, along with multiple residential displays with lights synchronized to music.
For each seat sold as part of the tour, $10 will be donated to BBBS of Nodaway County to help fund the organization's mentoring programs. If the tour sells out, an additional donation will be made to celebrate the success of a sold out tour.
The cost of dinner is not included in the ticket.
More information, including about how to purchase tickets, is available on the group's Facebook page.
Humane society offers half-price adoptions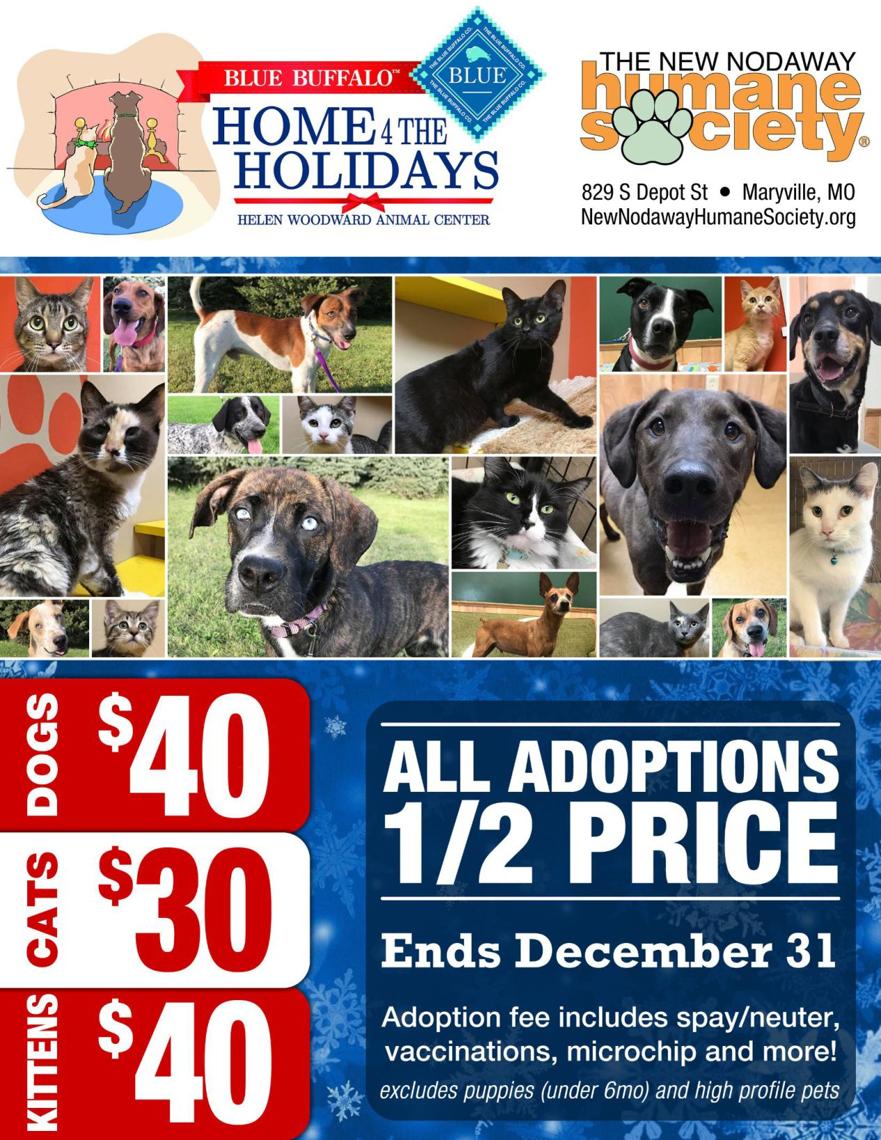 MARYVILLE, Mo. — The New Nodaway Humane Society is offering half-price adoptions as part of its annual Home 4 the Holidays program, sponsored by Blue Buffalo and the Helen Woodward Animal Center.
The cost reduction is available now through Tuesday, Dec. 31 and includes spay/neuter, vaccinations, microchip and more. The program excludes puppies under 6 months old and specialty breeds. Costs are $40 for kittens, $30 for cats and $40 for dogs.
The shelter will begin holiday hours starting Tuesday, Dec. 17. The shelter will be open from 1 to 5 p.m. every day, except Wednesday, Dec. 18 and Saturday, Dec. 21, when it will be open from 1 to 7 p.m. The shelter will be open by appointment only on Christmas Eve and closed Christmas Day, Dec. 26, 29, 30 and Jan. 1-2. The shelter will go back to normal business hours on Friday, Jan. 3, 2020.